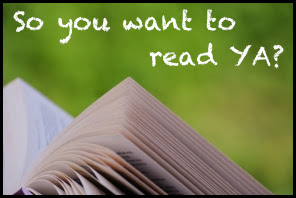 Today's contribution to our series comes from an entirely different side of the book world: the agent side. And it's our first — but not our last — agent who is contributing to the series this time. Welcome Kate Testerman!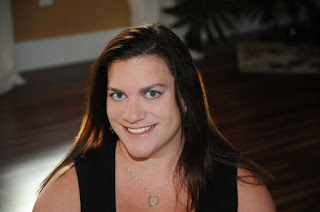 Kate Schafer Testerman moved to Colorado and formed kt literary in early 2008, where she concentrates on middle grade and young adult fiction. Bringing to bear the experience of working with a large agency, she enjoys concentrating on all aspects of working with her authors, offering hands-on experience, personal service, and a surfeit of optimism. Her clients include Maureen Johnson, Ellen Booraem, Stephanie Perkins, Trish Doller, Thomas E. Sniegoski, Amy Spalding, and Matthew Cody, among other exciting and acclaimed authors. Kate is a graduate of the University of Delaware's Honors Program, a former cast member of the New York Renaissance Faire, and an avid collector of shoes. Her interests cover a broad range including teen chick lit, urban fantasy and magical realism, adventure stories, and romantic comedies. She is an active member of the SCBWI and AAR.
Before I represented YA (and MG), I devoured it like some sort of book dinosaur. Every week found teenage me in either my local library, or, when that got too small for me, in the county library, diligently pouring over the shelves and carousels for new books to read. I was voracious, but was I discerning? Not exactly.
I read dozens of Sweet Valley High novels, every Nancy Drew I could find, anything with horses on the cover or promised inside, and piles of titles by Paula Danzinger before I started dipping in to the adult books, skipping from Judy Blume straight to Judith Krantz.
As a freshman in college, when other students were knuckling under the pressure of organic chemistry and engineering classes, I lucked into what remains my favorite college class I ever took – "Popular Fiction and its Literary Antecendents." In it, we looked at some of the top genre titles of the time, and traced them back to their forebearers – from Heinlein and LeGuin back to Mary Shelley, and from Sandra Brown to Charlotte Bronte.
In looking at today's Young Adult field, so much wider than the meager shelves that contained what was considered YA when I was a teen, I want to pay homage to that English professor at the University of Delaware back in 1991, and pick a few old and new classics to get you on your way.
So you want to read YA? Awesome! Start here:
Contemporary classics
Those Paula Danzinger and Judy Blume titles I read as an awkward teen? Still fab. Their literary heirs today include E. Lockhart (The Disreputable History of Frankie Landau-Banks and the Ruby Oliver series, starting with The Boyfriend List), Maureen Johnson (start with 13 Little Blue Envelopes), and Stephanie Perkins (Anna and the French Kiss and Lola and the Boy Next Door). And of course, John Green's entire oeuvre, especially Will Grayson, Will Grayson, co-written with David Levithan, which takes awkwardness and coincidences to a new level.
Wish fulfillment
Heir to Frances Hodgson Burnett's A Little Princess, Meg Cabot's Princess Diaries brought the princess in every girl to modern San Francisco, and turned her into a Greenpeace activist who still found time to crush on her best friend's brother. Princesses not your thing? Maybe you'd like to be a god instead? Rick Riordan's Percy Jackson & The Olympians starts as MG, but takes our half-blood hero up to age 16. Or how about a spy? Try I'd Tell You I Love You, But Then I'd Have To Kill You by Ally Carter.
Fairies/faeries/fae
If you were more interested in Tinker Bell than Peter Pan in J.M. Barrie's classic, today's urban fantasy puts the spotlight directly on fairykind, with all their quirks, odd habits, and continuing interest in us regular folks. I still push Tithe by Holly Black into the hands of everyone I know who likes reading about humans and the fae, and if all you know of Laini Taylor is her international Daughter of Smoke and Bone, you're in for a treat with her Fairies of Dreamdark books.
Otherworldy adventures
If you haven't stepped through a portal into another world since that wardrobe opened into Narnia, ring a bell and step into Garth Nix's The Old Kingdom in Sabriel, Lirael, and Abhorsen, or visit Katsa's Seven Kingdoms in Graceling, Fire, and Bitterblue.
Historical
Even if Esther Forbes' Johnny Tremain wasn't your cup of tea (dumped in Boston Harbour), historical novels kept being assigned, and every once in a while, if you were lucky, one of them would turn out to be The Witch of Blackbird Pond by Elizabeth George Speare or Island of the Blue Dolphins by Scott O'Dell. Scratch that historical itch with Code Name Verity by Elizabeth Wein, The Astonishing Life of Octavian Nothing by M.T.Anderson, or Chains by Laurie Halse Anderson. And if you want a dose of magic in your historical fiction, dive into Libba Bray's A Great and Terrible Beauty series.
Classic retellings
The final entry on our list takes the classics and retells them directly, adding a modern spin on a treasured story. I love Diana Peterfreund's For Darkness Shows The Stars, a retelling of Persuasion by Jane Austen, and can't wait for her new one – Across a Star-Swept Sea, a retelling of The Scarlet Pimpernel by Baroness Orczy.
Enjoy reading!