It's March. It's supposed to be spring. We are getting up to another foot of snow tonight.
I don't know about anyone else, but it's been a really tough winter for me. And because of that, I want to do something good for someone else. So I'm going to do a surprise giveaway. This is a giveaway of three books, picked for very specific purposes. You enter once for all three of them.
This giveaway will consist of one new book, one favorite book, and one underrated book. Two are contemporary novels. One is a brand new fantasy novel coming out. Ready?
First up is the new book:
I haven't had a chance to read Bridget Zinn's Poison yet, but I am so excited to do, and I say that as a non-fantasy reader. It comes out this month, and you can learn more about the book and about Zinn's life at her website.
Next up is the favorite book:
I'm an unabashed fan of Courtney Summers's books, and Fall for Anything is my favorite of her contemporary titles. It's quiet. It's literary. And it packs a punch. I love this book and I admire Courtney and her writing greatly.
Finally, the underrated book: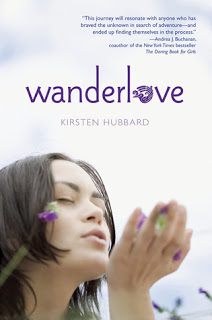 Post-high school decision-making, Central American travel, backpacking culture, and maybe, just maybe, the start of a new possible love? Bonus points in this book for illustrations. Reading Wanderlove made me want to get away. If you loved Gayle Forman's Just One Day or Nina LaCour's The Disenchantments but didn't read Kirsten Hubbard's book, it's a fabulous read alike to both those titles.
The paperback of Wanderlove comes out March 12, so you'll get a copy of that!
Want to enter? Fill out the form. It's limited to US and Canadian residents only and I'll pick a winner on or around March 25.