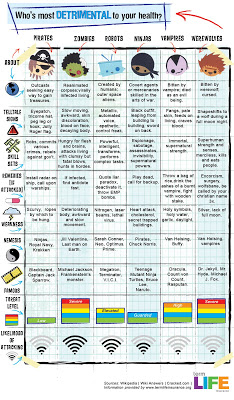 Great infographic on which creatures are most detrimental to your health.
Credit beneath image.
This edition of the biweekly link round up has a little bit of everything: the serious, the less serious, and just some fun stuff that caught my eye. It's packed with stuff, so grab your favorite beverage and take your time to enjoy!
And then there was the time that the Canadian House of Commons talked about the zombie apocalypse: