I don't know about you, but there are certain book titles that when I read them, a song pops into my head and will not go away. It doesn't matter how different the book is from the song — and most of the time they're not at all related — the tune sticks in my head.
Here's a handful of YA books that share their titles with a song. Of course, this wouldn't be a complete post without including the song, would it? All book descriptions come from WorldCat.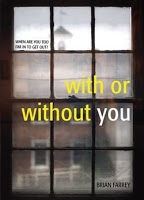 Please chime in with your favorites because I know we have missed quite a few!
With or Without You by Brian Farrey (2011)
When eighteen-year-old best friends Evan and Davis of Madison,
Wisconsin, join a community center group called "chasers" to gain
acceptance and knowledge of gay history, there may be fatal
consequences.
I went through a huge U2 phase in high school, and With or Without You (1987) is one of their classics.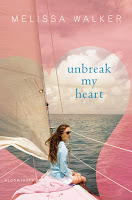 Unbreak My Heart by Melissa Walker (2012)
Taking the family sailboat on a summer-long trip excites everyone
except sixteen-year-old Clementine, who feels stranded with her parents
and younger sister and guilty over a falling-out with her best friend.
Let's listen to Toni Braxton's take on Unbreak My Heart (1996)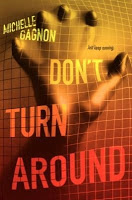 Don't Turn Around by Michelle Gagnon (2012)
After waking up on an operating table with no memory of how she got
there, Noa must team up with computer hacker Peter to stop a corrupt
corporation with a deadly secret. Kimberly reviewed this title earlier this summer.
Who could forget that Ace of Base told us Don't Turn Around in 1994?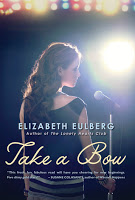 Take a Bow by Elizabeth Eulberg (2012)
Emme, Sophie, Ethan, and Carter are seniors at a performing arts high
school in New York City, preparing for the senior recital and feeling
the pressure to perform well and take the next step in their careers and
their lives–whether they want to or not.
Madonna's Take a Bow (1994) is one of my favorite of her songs and videos.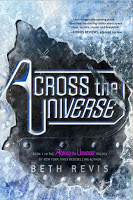 Across the Universe by Beth Revis (2011)
Seventeen-year-old Amy joins her parents as frozen cargo aboard the vast
spaceship Godspeed and expects to awaken on a new planet 300 years in
the future, but 50 years before the ship's scheduled landing, Amy is
violently woken from her frozen slumber. Kim's reviewed this title, too.
Of course, the Beatles also told us what's up Across the Universe in 1968.
Let me indulge on this for a second and also share one of my favorite covers of this song by Fiona Apple, recorded for the movie Pleasantville in 1998.
Never is a Promise by Emily Hainsworth (2013)


Because this is a fall 2013 release — a year from now — there's not a description yet. But since we were on the topic of Fiona Apple, I had to include this title so you could get the ear worm going.


Fiona Apple's rendition of Never is a Promise (1998):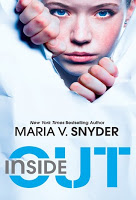 Inside Out by Maria Snyder (2010)
"…I'm Trella. I'm a scrub. A nobody. One of thousands who work the
lower levels, keeping inside clean for the Uppers. I've got one friend,
do my job, and try to avoid the Pop Cops. So what if I occasionally use
the pipes to sneak around the Upper levels. The only neck at risk is my
own…until I accidentally start a rebellion and become the go-to-girl
to lead a revolution"
Did anyone else love Eve 6's Inside Out (1998) as much as Kim and I did?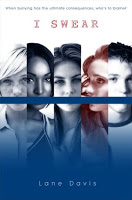 I Swear by Lane Davis (2012)
After Leslie Gatlin kills herself, her bullies reflect on how things got
so far. This looks like it might make an interesting read-alike to Butter, even though they tackle slightly different issues surrounding bullying.
Here's another two-for-one song for you. First, here are Boyz 2 Men singing I Swear with a little rhythm in 1994:
Let us not forget that at the same time, John Michael Montgomery offered us the country version of I Swear.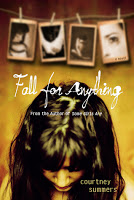 Fall for Anything by Courtney Summers (2010)
As she searches for clues that would explain the suicide of her
successful photographer father, Eddie Reeves meets the strangely
compelling Culler Evans who seems to know a great deal about her father
and could hold the key to the mystery surrounding his death. I reviewed this title.



The Script reminds us we shouldn't Fall for Anything in 2008.

Courtney pointed out Jeremy Fisher's Fall for Anything, too (I hadn't heard this one):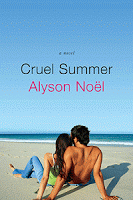 Cruel Summer by Alyson Noel (2008)
Ditching her best friend to become a member of the popular clique in
high school, Colby's priorities change after spending the summer on a
Greek island and sharing an intense relationship with a local boy. Told
through letters, postcards, e-mails, and journal and blog entries.
Much as I want to embed Ace of Base's rendition of this song, I'm resisting. Enjoy Bananarama's 1983 Cruel Summer.
It appears that 1994 was quite a rich year for titles, and it looks like 2012 is the year for borrowing titles, too. One of my goals some day is to blog about another interesting song trend that I think is fitting in some way to YA books, and that's the number of songs that are about being 17 or the meaning of being 17.
Hit us with your best YA title sharing its name with a song we can find on YouTube in the comments.