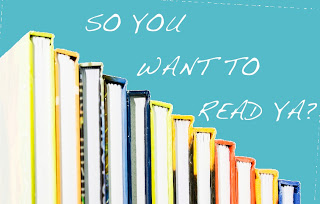 Today's post in our "So You Want to Read YA?" series is also the very last post in the series. We're thrilled to welcome Lenore Appelhans — blogger turned author-blogger — to round out what has probably been the most enjoyable project we've taken on here at STACKED. There will be a roundup of all the posts in this series shared later today, in the event you missed one or you want to recall the fantastic recommendations from all our guest posters.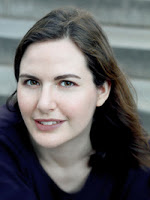 Lenore Appelhans has been blogging about books since 2008 and is the author of the forthcoming novel LEVEL 2 (Simon & Schuster BFYA: January 15, 2013). Visit her at Presenting Lenore and follow her on Twitter @Lenoreva.
Many of my IRL friends are self-proclaimed "literary snobs" who turn up their noses at YA like it's something lesser. (I should get new friends, right? j/k) So this is a list of recommendations aimed at them (beyond The Hunger Games, which I've already pressed into many adult hands with mixed results), and may help you win over the literary snobs in your own life.
For those who love the innovative, experimental structure and POV of books like David Mitchell's Cloud Atlas, Italo Calvino's If On A Winter's Night A Traveler, and/or Joshua Ferris' Then We Came to the End try:
Anything by AS King. Dust of 100 Dogs features passages from the POV of dogs while Please Ignore Vera Dietz gives us insight into the mind of a pagoda (in addition to the human characters).
Before I Fall by Lauren Oliver. The structure is seven takes on the same day where subtle changes can have big effects.
The Book Thief by Markus Zusak. Narrated by death.
For seekers of the clever satire of Mark Dunn's Ella Minnow Pea, Thank You for Smoking by Christopher Buckley, and/or Bad Monkeys by Matt Ruff try:
Bumped and its sequel Thumped by Megan McCafferty. Feed by MT Anderson. The Willoughbys by Lois Lowry.
Lovers of the twisty plots of Sarah Water's Fingersmith, Sebastien Japrisot's Trap for Cinderella, and/or Special Topics in Calamity Physics by Marisha Pessel might try:
The Miles Between by Mary E. Pearson, The Thief by Megan Whalen Turner, The Catastrophic History of You and Me by Jessica Rothenberg.
For fans of the deep character studies and lyrical prose of Bel Canto by Ann Patchett, Prodigal Summer by Barbara Kingsolver and/or The Hours by Michael Cunningham try:
The short story "Goblin Fruit" in Lips Touch by Laini Taylor, The Sky is Everywhere by Jandy Nelson, Undercover by Beth Kephart, Sweethearts by Sarah Zarr.
For those who enjoy books that focus on important issues of novels like We Need to Talk About Kevin by Lionel Shriver (school shootings), Housekeeping by Marilynne Robinson (transience/homelessness), Foxfire by Joyce Carol Oates (girl gangs) may I suggest:
Cracked by KM Walton (bullying), Speak by Laurie Halse Anderson (rape), Willow by Julia Hoban (cutting), also — anything by Courtney Summers.
For those into dystopian and post apocalyptic literary fare such as The Handmaid's Tale by Margaret Atwood, Never Let Me Go by Kazuo Ishiguro and/or The Road by Cormac McCarthy try:
The Chaos Walking trilogy by Patrick Ness, The House of the Scorpion by Nancy Farmer, Wither by Lauren DeStefano.
For those who prefer to immerse themselves in emotionally harrowing reading experiences like Doomsday Book by Connie Willis, Norwegian Wood by Haruki Murakami, and/or The Awakening by Kate Chopin try:
Code Name Verity by Elizabeth Wein, If I Stay by Gayle Forman, The Tiger Rising by Kate DiCamillo (ok, so that's middle grade, but it'll make you cry!)
I could go on and on, but I hope these recommendations are a good starting point. And if you come from the YA side, the adult titles I mention are some of my favorites and well worth checking out.