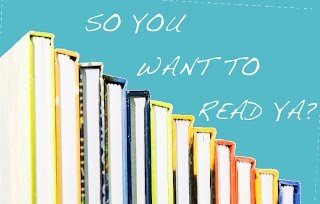 Today's guest post for our "So You Want to Read YA?" series comes from author Kirstin Cronn-Mills. In addition to her post, I'm giving away an advanced copy of her forthcoming book, BEAUTIFUL MUSIC FOR UGLY CHILDREN (due out in October from Flux).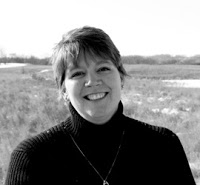 Kirstin Cronn-Mills writes young adult novels and adult poetry. She teaches at South Central College in North Mankato, MN, where she is the faculty advisor for SCC PRIDE (People Really Interested in Diversity Education). She lives with her husband and teenage son and very much enjoys goofing around. Beautiful Music for Ugly Children is her second novel.
In my day job, I'm a college
teacher—literature, academic writing, creative writing, critical
thinking. All of those classes require some exploration of "what
does this piece of communication DO?" And of course, communication
can do different things for different people. But it's the first
question I ask when I decide what to teach (or write): what do I
want this book/idea/film/discussion to DO? I decided to approach
this post with the same spirit: if you're going to read YA, what
do you want it to DO for you?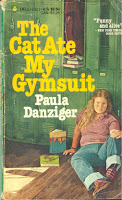 First, as an aside—do you want your
book to be a favorite of mine when I was young? Probably not, but if
you do, you need A Wrinkle in Time by Madeleine L'Engle,
Island of the Blue Dolphins by Scott O'Dell, or The Cat
Ate My Gymsuit by Paula Danziger. I don't know if any would
be considered YA (I'd call them middle grade), but they're still
awesome books.
Back to today. Do you want your book
to scare you? For me, that's dystopian YA—books set in the real
world with a futuristic or science-fictiony or fantasy twist. The
scariest book I've read lately is Delirium by Lauren
Oliver. Love is illegal, and it becomes very scary business when
Lena discovers what it means to be in love. My next-to-be-read
dystopian is The Way We Fall by Megan Crewe. Virus books
like this one—blabbing secrets! Hallucinations! Death!—scare the
crap of me, because they seem possible.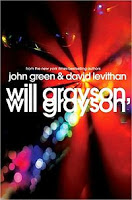 Do you want your book to amuse you?
There are plenty of funny YAs out there—too many to list—though
humor isn't a subcategory of YA as much as it is a delightful spice
in in the YA mix. Will Grayson, Will Grayson is my suggestion
here. A double author book by John Green and David Levithan, the
story revolves around Tiny Cooper ("It takes a village to date Tiny
Cooper") and two Will Graysons. When you're a teenager,
EVERYTHING is either deadly serious or highly hilarious. I like my
novels with a mix of both, and this one delivers nicely.