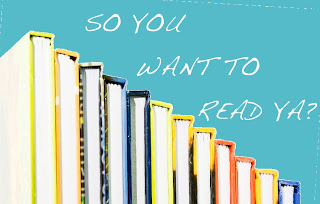 This week's guest post for our "So You Want to Read YA?" series comes from Andrew Karre.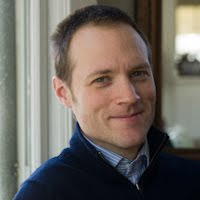 Andrew Karre is the editorial director of Carolrhoda Books, Carolrhoda Lab, and Darby Creek, imprints of the Lerner Publishing Group. He's had the pleasure of editing a diverse cast of YA creators over the last seven years, including Maggie Stiefvater, A.S. King, and Blythe Woolston among many others. He bears the scars of his teenage years as best he can in St. Paul, MN.
Let me help you.
Young adult books are about adolescence, not for adolescents. If you bear the scars of your teenage years, then YA is for you. (And if you don't bear the scars of your teenage years, you did something wrong—or you didn't do enough wrong).
There. Now that there's no shame or bullshit about what's "appropriate" for anyone to read or whether adults should read YA, we can move on to aesthetic bliss, the end goal of all fiction. Here are three vehicles for said blissdom: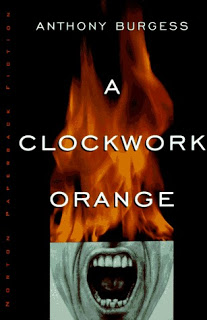 "What's it going to be then, eh?"
This is the first line of Anthony Burgess's masterpiece, A Clockwork Orange, a great novel almost always overshadowed by a great movie (one of those rare instances of the two works occupying the same level of achievement). I would argue that, if Salinger's Holden Caufield is the father of all YA protagonists, then Burgess's Alex is their wicked unacknowledged uncle. "What's it going to be" is, not coincidentally, also the main question of adolescence. It's a question one asks when one has leisure, education, and the expectation of some rapidly approaching but ultimately unknowable future. Clockwork also captures the pure linguistic inventiveness that is native to teenage experience. You need only read the first page to get a sense of Burgess's powers in this regard.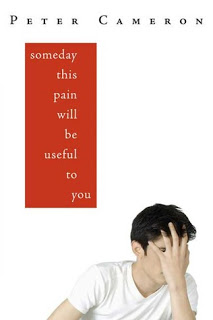 "Why don't you want to go to college?"
She was the third person who had asked me that question is as many days, and I felt I was getting worse instead of better at answering it. My grandmother waited patiently for my answer. She pretended there were crumbs on the table that needed brushing off.
After a moment I said, "It's hard for me to explain why I don't want to go. All I can say is there's nothing that appeals to me. I don't want to be in that kind of social environment, I've been around people my own age all my life and I don't really like them or seem to have much in common with them, and I feel that anything I want to know I can learn from reading books—basically that's what you do in college anyway—and I feel I can do that on my own and not waste all that money on something I don't need or want. I think I could do other things with the money that we would be better for me than college."
"Such as?" my grandmother asked.
(See what I mean about the central question of adolescence?)
Peter Cameron's Someday This Pain Will Be Useful to You does many things brilliantly, but perhaps what it does best is capture the absolute loneliness of adolescence, which is, paradoxically, one of the most universal and collective experiences of modern life. If you don't want to throttle and hug James Sveck at nearly every turn, you, gentle reader, have no heart.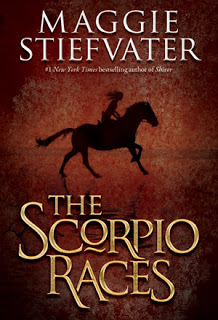 "It's the first day of November and so, today, someone will die."
Lest you come to believe that I think YA encompasses only boys narrating either gruesome, unpleasant futures or angsty, future-fearing presents, I implore you to take up the utterly timeless The Scorpio Races. There's no great need to read this as about adolescence. You can simply give yourself over to Maggie's powers as a storyteller, which reach an impressive zenith in this novel. But if you remember for a moment that Puck is a teenager and so is her older brother and that the future that awaits them is equal parts thrilling and terrifying, then I think you'll find yet another impressive facet on this gem of a novel.
There. I humbly submit this as a delightfully circuitous path to adolescent aesthetic bliss.