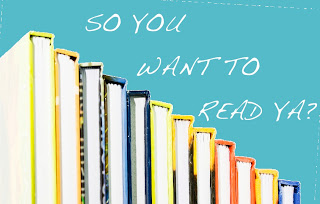 This week's guest post for our "So You Want to Read YA?" series comes from the ladies at The Readventurer. This is one of my favorite book blogs, and these three sharp readers cover everything from YA to adult, films and audiobooks, and more. Welcome Catie, Flannery, and Tatiana and the most impressive flow chart I have seen in a long, long time.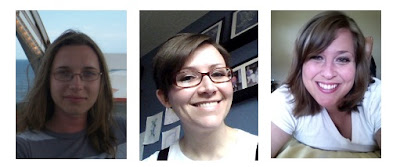 Tatiana is an unapologetic Goodreads addict and a lover of yoga, British TV, and books of many genres. You can find Tatiana at The Readventurer, Goodreads or on Twitter.
Catie is a voracious reader and science nerd living in Northern Virginia. When she's not reading, she's training up the next generation of reading addicts, geeking out about random things with her equally nerdy husband, and taking ridiculously long walks. She can be found at The Readventurer, Goodreads, and Twitter.
Flannery only started reading YA in college (unless you found her and her friends' obsession with Judy Blume's Just As Long As We're Together in high school!) but that genre takes up a lot of her reading schedule these days. When she's not reading, you'll find her doing her part to keep King County Library System the highest circulating system in the country, doing outdoorsy things, or watching sci-fi television and movie marathons. You can find her at The Readventurer, Goodreads, and she runs the main Twitter account for the blog @TheReadventurer.
The three of us have only been blogging together for a short time and we've never actually met in real life, but all of us are around the same age (in the adult years…other than that we're not commenting) and we all love to read young adult literature. In fact, that's pretty much what brought us together – that and an obsessive love of Goodreads.
While brainstorming ideas for this post, we realized that almost all of the young adult reading adults that we know (including ourselves) were initially hooked by one of three books:
a) Harry Potter
b) Twilight
c) The Hunger Games
More than one of us came into YA this way and we've each had experience (lots of it) recommending books based on these three entry points. So we wanted to explore the avenues that we all traveled from there. Flannery brought her evil genius flow-charting skills, Catie drew a few pictures, and Tatiana made sure we had all the best books.
Are you brand new to YA? Have you tried one or two books? Or is it all just old hat to you now? No matter where you're starting out, use this handy flowchart to navigate the world of YA. All of the recommendations are outlined in blue. Obviously this is not an exhaustive chart (although it's pretty darn elaborate, if we do say so ourselves) but we recommend every book on this list.
Follow the steps to your next young adult read…and have fun!

If you'd like to download the full chart in all its glory, you can do so here.