This week's "So You Want to Read YA?" post comes from the crazy talented queen of infographics, Kate Hart.
Kate Hart is a YA author and blogger extraordinary, represented by Michelle Andelman of Regal Literary. She blogs at katehart.net and she's a regular contributor to YA Highway. You can find Kate all over the internet (you may recall her infographics about YA book covers, among other things), and she tweets @kate_hart.
My presents are never much of a surprise. Holidays, birthdays, baby showers, or any other gift-giving occasion, I'm like Oprah: "YOU get a book! And YOU get a book! YOU ALL GET BOOKS!"
Which is why I relish opportunities to foist YA on unsuspecting adults, whose minds are consistently blown by the fact that "young adult" doesn't mean "dumbed down" or "written in teen slang" or "vampires 101." At least I get to surprise them a little. But for the sneak attack to work, I have to consider the recipients' particular interests. Here are a few category suggestions to help you plan your own YA ambush.
For the Wanderlust-er
Anna and the French Kiss by Stephanie Perkins: Paris.
Revolution by Jennifer Donnelly: Paris with history nerd bonus.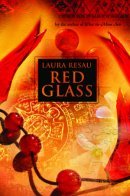 Wanderlove by Kirsten Hubbard: Beautifully-written and illustrated backpacker romance that traverses Central America.
Red Glass by Laura Resau: Love and family on both sides of the Mexico border.
Going Bovine by Libba Bray: Road trip with a garden gnome. (I mean really, what more do you need.)
Tearjerkers
If I Stay by Gayle Forman: Two tissue minimum.
Before I Die by Jenny Downham: Get the whole box.
The Fault In Our Stars by John Green: Might as well break out a bedsheet.
For People Who Think YA Can't Be "Real" Literature
The Scorpio Races by Maggie Stiefvater: It takes a lot to make me like a book about flesh-eating horses, but Stiefvater somehow did it.
How I Live Now by Meg Rosoff: It takes a lot to make me root for a cousin couple, but Rosoff somehow did it.
Wintergirls by Laurie Halse Anderson: Unflinching look at anorexia that manages to neither glamorize nor trigger.
The Sky Is Everywhere by Jandy Nelson: Found poetry plus a little heartbreak.
Lips Touch Three Times by Laini Taylor: Daughter of Smoke and Bone is a critical darling, but this short story collection is the one that almost killed me with writer jealousy.
For the Dirty South
Hourglass by Myra McEntire: This time travel romance has just the right touch of contemporary southern city life.
Knights of the Hill Country by Tim Tharpe: Heavy on the east Oklahoma dialect, but the on-field football scenes are exciting even for non-sports fans.
Texas Gothic by Rosemary Clement: A fun combination of north Texas, lost mines, and campy witchcraft.
Where Things Come Back by John Corey Whaley: Having characters named for Arkansas towns was distracting to me, but Whaley shows a great balance of the good and bad of a small I-40 town.
For Badasses (or Badass Wannabes)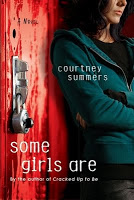 Shipbreaker by Paolo Bacigalupi: Working in southern Louisiana heat is tough enough, but Nailer has a whole cutthroat post-apocalyptic world to deal with on top of it.
Some Girls Are by Courtney Summers: Mean girls on steroids. (The story, I mean. Not the girls.)
Ashfall by Mike Mullin: Darla is a badass where Alex is not, which is always helpful when you're trying to survive deadly volcano fallout.
Divergent by Veronica Roth: Tris chooses to be a badass when she doesn't have to, which gives this dystopia an interesting twist.
The Absolutely True Diary of a Part Time Indian by Sherman Alexie: You think you have it hard? Try Junior's rez life on for size.
Will Grayson Will Grayson by John Green and David Levithan: Two words: Tiny. Cooper.