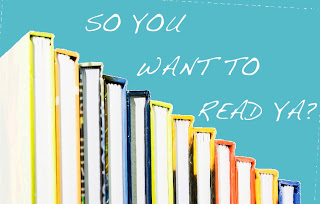 This week's entry in our "So You Want to Read YA?" series comes from Nova Ren Suma.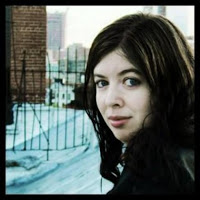 Nova Ren Suma is the author of the YA novel Imaginary Girls (Dutton, 2011) and the middle-grade novel Dani Noir (Aladdin, 2009), which will be released for the YA shelves from Simon Pulse as Fade Out June 5. She has an MFA in fiction from Columbia University, and has been awarded fiction fellowships from the New York Foundation for the Arts, the MacDowell Colony, Yaddo, the Djerassi Resident Artists Program, and the Millay Colony. Her new YA novel, 17 & Gone, is forthcoming from Dutton in Spring 2013.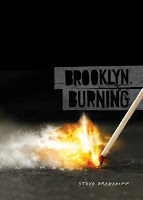 I occasionally find myself the lone YA writer in a room full of writers of adult literary fiction. I also occasionally find myself having to deflect comments about my books (I can't count the number of times I've said, "No, I don't write about vampires") and explaining that, in YA, we have the same kinds of books the adult shelves do. We have vampires, sure, and we have science fiction and we have stories about the end of the world. We have fast-paced mysteries and thrillers. We have love stories. We have sad stories. We have funny stories. We have beautifully crafted literary novels, too. We have every kind of book you could imagine.
I know it shouldn't bother me what other people think, but I can't help but want YA to gain the respect in literary circles that it so deserves, and it frustrates me when our books are dismissed. I mean, I started off writing literary fiction for adults. What changed my mind and inspired my detour and ultimate reinvention as a YA author? I'll tell you: Some amazingly well-crafted YA novels. They opened my eyes to what's possible. And that's the thing: So much is possible in YA.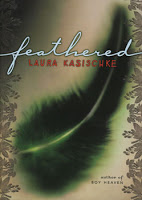 I often find myself recommending some of the novels that had an impact on me, both as a reader of YA and as a writer. There's the poetry and imagination in Feathered by Laura Kasischke, which effectively changed my life, and Lips Touch, Three Times by Laini Taylor (which I love all the more for being a short story collection). I've been known to read the first page aloud from Paper Towns by John Green to anyone who will listen, and I've lent out Good Girls by Laura Ruby to so many friends, I don't know where my copy is anymore. To show what's possible with multiple perspectives, I recommend Jumped by Rita Williams-Garcia and Jumping Off Swings by Jo Knowles (title similarity a total coincidence). I wish everyone would read How I Live Now by Meg Rosoff and Brooklyn, Burning by Steve Brezenoff. For a true sense of being a teenager and why I find it so important to write about this intense and confusing period, I'd recommend Beautiful by Amy Reed. To show that YA novels can take huge risks—and do not shy from very dark content—I'd show Living Dead Girl by Elizabeth Scott. I will never be able to keep my eyes dry after reading Sweethearts by Sara Zarr, and I challenge you to try. And for anyone who doubts that YA contains books of true literature that would hold their own on any adult shelf, I insist they read Hold Still by Nina LaCour. My latest discovery—thanks to a recommendation from a certain blogger for this very blog!—is The Girls of No Return by Erin Saldin, which I will probably be running around recommending to teens and adults alike for months.
I may or may not have been known to leave some of the above books, as well as others I admire, in the communal bookshelves at highly respected, well-known artist colonies that are often peopled with writers of literary fiction for adults—in the hopes that an unsuspecting reader will discover an amazing YA novel there and fall in love with something they might not otherwise.
But you know what? Even if I can't change any minds about what YA is and how talented so many of the authors writing in our field are, what does it matter? Because we have these books, and so many more.
Our
eyes are already open.
*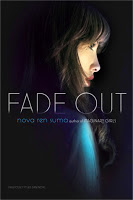 Nova Ren Suma is the author of Imaginary Girls, as well as the author of Dani Noir, rereleased and retitled Fade Out — due out June 5. Her third novel, 17 & Gone, will be released next spring.