Sometimes it blows my mind how much stuff I read in a week, let alone two, especially about the book world. Consider these links some required (and not-so-required) reading from the last couple of weeks. There's a lot here, so get comfortable!
Publisher's Weekly shared their "Galleys to Grab" article for BEA. None of us are going this year, but we caution everyone reading this and getting really excited about these books that we've been led astray by this guide both years we've gone. Not all of these books will be available at BEA to grab — sometimes, they're just books that'll be buzzed, rather than books that'll actually be there. Also, if your only goal at BEA is to grab books, then you're probably doing it wrong.
Brevard County Libraries in Florida pulled Fifty Shades of Grey from their shelves because it doesn't fit their collection policy. I'm thinking it's time they reconsider their policy, particularly for a book that has a high patron demand. Also, if the book somehow made it through the selectors and onto the shelves before they realized it was erotica, then there might be bigger problems in your library than this book.
The Atlantic Wire's YA for adults series is still annoying me for some reason (I wish I could pinpoint why but I can't). This week, they talked books that taught us about sex and offered up virtually nothing current. I get this one is meant to be much more nostalgic but perhaps a foray into the great books out there today that are tackling this topic would give the story a little more relevancy. But maybe that's just my bias. I wish they'd talked a bit about the updating/new forward in Judy Blume's Forever because maybe that's the most interesting part of that book today.
I have a thing for James Patterson stories. I mostly skimmed this one, but I thought the interesting nugget in this one was that since 2006, one out of every 17 books books sold in America has his name on the cover (I hesitate to use the words "written by him"). Anyway, this is why Patterson cares about kids reading.
I didn't want to share this one because I'm pretty sure it's simply link bait, but this blog post on YALSA's official blog has made me ten kinds of angry this week. The suggestion that adults being fans of YA books impacts collection development in libraries makes me question then what YALSA's standing for here. First, suggesting that only books with great teen appeal go in the YA section seems to say to me that YALSA's award books — most of which do not use "teen appeal" as a factor in their selection — shouldn't be added to the teen collection. Second, why then does YALSA have its own book blog written by adults? Then let's talk about some of the comments about adults reading YA somehow being indicative of a problem in and of itself. Remind me again why I am linking this? The message here is nothing new. It's librarianship 101. It's insulting to think this is getting time on the YALSA blog when they didn't bother blogging about locking down their awards lists until after enough people complained.
The Wall Street Journal talks about the secret online lives of tweens in this interesting, but not too surprising, story. I think it's fascinating how in the US, we're finally realizing how much mobile technology is allowing this sort of thing. But it's not new at all — this has been going on for years in more tech-developed countries, including Japan and in Scandanavia. There's a fascinating, though slightly dated, book worth reading if this thing interests you called Smart Mobs by Howard Reingold. The first chapter (if I remember correctly) delves into youth and the mobile tech world and how it's become one of their private social spaces.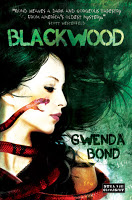 I didn't want to bring up the plagiarism issue again, but this is absolutely, positively the best blog post on the entire topic. It gets to the heart of why we blog and what blogging is (spoiler: this is writing — it's not practicing writing but the thing itself) and it talks about women and communication. I can't really say more than read this, please.
io9 offers up a bunch of recommendations for summer reading that have a science fiction or fantasy bent to them. I've added a bunch to my to-read list. Also, I love how these books are considered "beach reading," because this is about what I'd consider beach reading too. I like my beach adventures mostly filled with other worlds. And little beach.
Is YA killing itself? There's a thought-provoking piece over at Fuel Your Writing about this very topic. While I think there are some really good points made, I think it might be conflating the "genre" of YA with the marketing of YA.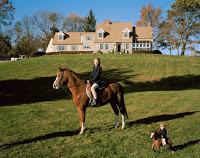 Something light hearted. Kim sent this one to me knowing how much I have feelings about American Girl dolls (in short: growing up as a poor kid and never getting to have one of these dolls sucks). But anyway, here's a creepy gallery of girls posing with their American Girl dolls. Some of these girls make me angry, even as an adult who is recalling what it was like to be envious as a kid.
This one's not necessarily book related, but it always brings a smile to my face. My friend Brian has been working on his Iowa Backroads project for years — it's a website that focuses on small-town Iowa and the stories behind these places. One of his regular features is that of libraries, and he not only includes a photo, but a short blurb about the history of the library. If you're into libraries as places, spend a little time checking out his great photos and stories. I particularly liked this week's library — they have their own front porch!