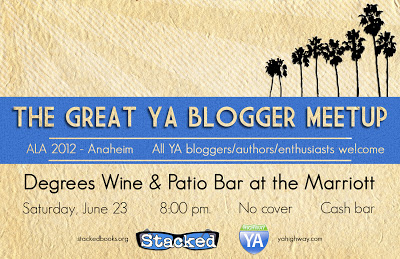 Don't forget to join us at ALA next month (so soon!) for the YA blogger meetup. We had a slight change in time for the event from the original announcement, so note we're starting at 8 pm now. This is a casual meet up, so feel free to drop by for a short time or hang around until it's over.
Thanks to the amazing and talented
Kate Hart
for our great and official invite.