While looking up the US cover for 172 Hours on the Moon for my Midwinter post earlier this week, I came across the UK cover and immediately knew I had seen it before.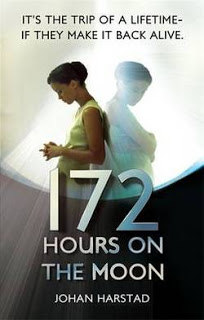 If you're a long-time reader of STACKED (and I hope you are!), you've seen it before too…not once, but twice.
After the Moment by Garret Freymann-Weyr and The Sky Isn't Visible From Here by Felicia C. Sullivan, which Kelly wrote about back in 2009.
That's certainly a popular image.