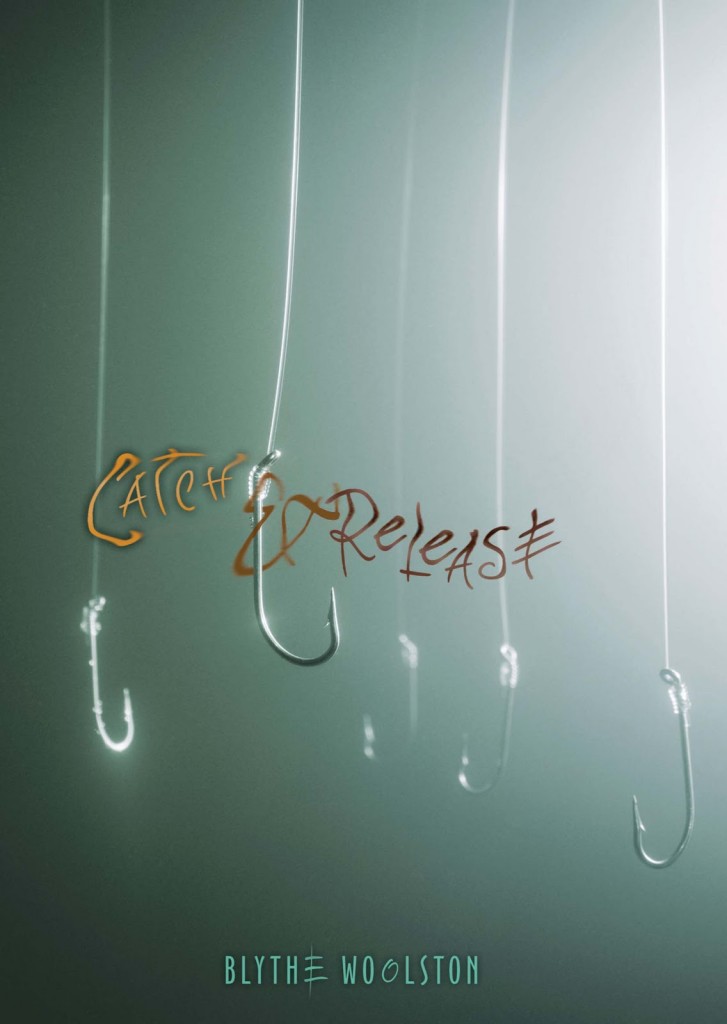 Polly had her life planned out. She had been dating Bridger for a long time, and she was eager to marry him when they finished high school. She'd go to college, get a good job, then she'd settle into having kids. Sounds pretty cut and dry, but it was a life she was happy to prepare for. It was safe and it made her comfortable.
Of course, there's a wrench in the plan, and that wrench went by the name of MRSA — the flesh-eating infection which somehow, Polly came in contact with. As did many other people in her community. A few people died. But Polly was lucky because she was able to live and she walked away with just a disfigured face.
While being treated for MRSA, Polly meets Odd, one of the football players from her school. She didn't know him before they ended up in the same facility being treated for the same infection. But now that they've had some time to bond, they've grown close. Two people from opposite sides of high school, together, because they're both now trying to figure out where they fit into the world which has turned them both into physical outcasts.
Catch & Release is one part story of survival and one part road trip, sprinkled with a healthy dose of science, an unlikely friendship, and fishing. Woolston's sophomore release, following on the heels of her Morris Award winning The Freak Observer proves she's one to keep an eye on in the young adult world.
Polly and Odd are a strange pair, but they need one another to survive. Sure, they weathered MRSA and came out on the other side with scars to prove they've made it, but the truth is, their real survival story begins where their hospital stay ends. Everything either of them knew about their lives and everything they planned for changed. Bridger and Polly broke up — even though Bridger claimed he wouldn't do something like that to Polly, he did — and Odd's got no chance of being back on the football team. Except, for Odd, it's much less about the football team and more about the fact his family is falling apart, and he desperately wants to keep them together as best he can. His grandmother's become more and more mentally unstable, and Odd isn't comfortable with how his parents have brushed her life off as more or less done and gone. When MRSA enters the picture for both Polly and Odd, it's not only representative of dealing with disease; it's about dealing with the fact something out of human control can ravage everything. It causes both not only physical changes that turn them into disfigured outcasts, but it also causes them larger life changes.
Polly and Odd are life's cast offs now, and they don't shy away from expressing that they feel this way. That's part of why they decide to take a trip together. The other part of why they decide to take this trip to Portland is because that's where Bridger's gone. Polly wants desperately to know why he left her, and Odd, who is protective of Polly, wants to have a talk with him too (probably not a talk with nice words). They set off, and along the way, they really connect not only with one another, but with nature. Woolston weaves a smart metaphor within the story about fishing. Polly loves to fish, but she's of the "catch and release" mindset, while Odd believes in catching and taking. Even though we already know how different the two of them are, this metaphor plays big into the final ending of the story and it plays big into how both Polly and Odd come to understand themselves in their post-MRSA lives. Not only that, though, fishing reminds Polly and Odd of who they are on the outside, too: none of the fish they're after are the pretty ones.
Woolston's story is strong, but the writing itself stands out. It's literary and not afraid to be so. Woolston's got a knack for offering what feel like disparate pieces of story and tangents that, when read initially, don't make much sense. As the story progresses, each of these moments comes together into something bigger and maybe even more bizarre. But the beauty is this bizarre quality makes sense; it may make even more sense than books which come together smoothly and flawlessly. I don't want to say the writing is ugly, because it's not, but there's something unique and disturbing in the writing that just works. There is a lot of science in this book, not to be confused with science fiction. One of the things I loved about the writing is I feel I not only got a great story, but I learned something (maybe even too much) about the world. Woolston sinks nature into the plot, and she offers moments of scientific wonder that we get to experience right along with the characters. It's a short book, and it reads a bit jarring, but it couldn't be any other way. The challenge becomes a pay off. The writing captures and reflects Polly and Odd's experiences — these aren't the smart kids nor the pretty kids. These are real kids, and their dialog, their experiences, and their conclusions are honest and ring true to who they are.
My favorite part of this book was one of the most subtle. There's a subplot about the idea of life and conception, and about how things coming to be is itself a scientific marvel. This ties into a story about antelope and about Polly and her existence. She wasn't born of her parents traditionally, but rather, she was artificially conceived. Woolston is clever in delivering what ends up being one of the most profound moments in the entire story (to both the reader and the characters).
Catch & Release is a story about how life throws curve balls, and there are a million ways to handle them. It's not a quick paced story, despite the length, nor is it one that's necessarily easy to read. It's a challenge, with a pay off that's entirely worth it. Polly and Odd will stick with readers long after finishing the book. Hand this book off to fans of books that are a little bit different, to fans of stories that incorporate science right into the plot line, and to those who love fully-fleshed characters (though I make no promises on how literal that is for either Polly nor Odd). This story will resonate with anyone who has ever felt like an outcast. Without doubt, Woolston is one of the freshest and most startling voices in young adult fiction today with appeal not only to teens, but to adults as well.
Review copy received from the publisher. Catch & Release is available tomorrow (Feb 1).