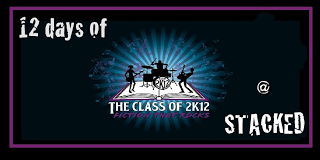 Megan Bostic is the author of the upcoming Never Eighteen, due out January 17 from Houghton Mifflin. Check out her website here, where she also links to her blog, Facebook, Twitter, and YouTube accounts.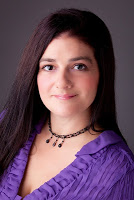 Pitch your book in 140 characters:
Austin Parker, seeing the world through dying eyes, wants his loved ones to see the value of their own lives before it's too late.
Who will this book appeal to?
Teens and adults, alike, who like books about friendship, life, and love. Anyone who wants to make a difference in the lives of others.
Favorite moment or character in your book:
When Austin and Kayle hike up Mt. Rainier to see comet falls and talk about what the future may or may not hold for them.
What's your writing routine?
Organized chaos. I sit, I write, no stopping, no outlining. I always make sure there are pens, coffee, and a pile of sticky notes close by.
What's your best piece of writing advice?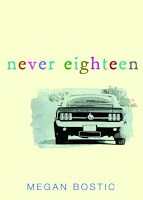 Never surrender and always work to be better.
What's been the most surprising part of the publishing journey?
How utterly long it takes from conception to publication.
What did you do when you learned your book would be published?
I went to Disneyland. I'm kidding. I was in Disneyland when I found out, so I celebrated on the rides with my family.
What's the best piece of writing advice you've received?
To never stop trying to improve my craft. As writers we will never reach perfection, but we should try hard to get as close as we can.
What are your top three favorite books?
This answer probably changes daily. Today I'm going to say, To Kill a Mockingbird, The Stand, and Fahrenheit 451.
What's next for you?
I'm working on another YA novel that I'm hoping will find its way to the shelves in the next couple of years.