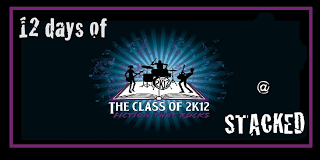 Eve Marie Mont, author of A Breath of Eyre (Kensington Books, April 1), can be found at her website, Facebook, Twitter, Blog, GoodReads, and Youtube. I may have let her go over the 140-character limit, too.
Pitch your book in 140 characters:
A girl gets transported into Jane Eyre, falls in love, and must decide whether her destiny lies in the pages of Jane's story or in the unwritten chapters of her own.
Who will this book appeal to?
Fans of Jane Eyre, Wuthering Heights, literary retellings, Victorian manners, dramatic weather, brooding men, thwarted love, lush romance.
Favorite moment or character in your book:
I'd have to say Gray is my favorite character. Haunted. Brooding. Complex. Sensitive. Protective. And since he's from Boston, wicked sexy.
What's your writing routine?
Binge-write like mad for a few weeks, stall out, set book aside, ponder and marinate, rinse and repeat.
What's your best piece of writing advice?
Don't forget to shower, brush your teeth, eat, and exercise. Allow yourself crappy first drafts. Find beta readers. Stay off the Internet. Above all, have fun.
What's been the most surprising part of the publishing journey?
I spend almost as much time emailing, blogging, and social networking as I do writing fiction.
What did you do when you learned your book would be published?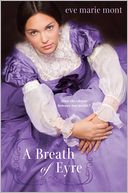 First I screamed. I might have cried. Then my husband bought a bottle of Prosecco and we went to our favorite Italian restaurant to celebrate.
What's the best piece of writing advice you've received?
Butt in chair.
What are your top three favorite books?
Jane Eyre (of course), The Secret Garden, and A.S. Byatt's Possession.
What's next for you?
A Touch of Scarlet, the sequel to A Breath of Eyre, which continues the adventures of Emma Townsend as she travels into Nathaniel Hawthorne's The Scarlet Letter.