I did a previous installment of this a week ago, and I found it such a great way to pinpoint what my exact problems were with certain books that I've decided to make it an irregular feature. Below are three short reviews of books I've read recently that just didn't work for me and why.
Texas Gothic by Rosemary Clement-Moore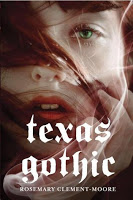 What it's about
: Amy Goodnight comes from a long line of witches, but she's always tried to play it down, unlike her older sister, Phin, who embraces it. Amy and Phin are ranch-sitting for their kooky aunt for the summer in Texas when strange things start happening. Amy is feeling a sinister presence and seeing a ghostly apparition, and it might have something to do with the bones that were discovered buried near their neighbors' land. Speaking of neighbors, the one living next door is pretty hot, and he and Amy develop a crackling romance, despite the fact that his family and the Goodnights don't get along.
Why it didn't work for me: I mostly found the story boring. A well-told ghost story can still manage to grip me, despite the fact that my interest in them has waned since I was a kid, but the pace here was too slow and the ghostly aspects dull. The mystery was too predictable as well. (I'm really not a good guesser when it comes to mysteries, so when I see the answer coming a mile away, that's not a good sign.)
Who might enjoy it: The romance between Amy and Ben is awfully cute, so people who like their supernatural stories with a dash of romance – and even a little steam! – will dig it. Big fans of ghost stories will find plenty to enjoy here, but it's not for the casual ghost story reader.
Blood Wounds by Susan Beth Pfeffer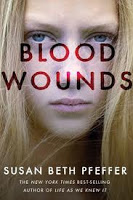 What it's about: Willa lives with her mother, stepfather, and two stepsisters. Her father, whom she has not seen in a long time, has just killed his new wife and children, and the police are worried that he may be on his way to attack Willa and her mother as well. Contrary to the jacket copy, this is not a thriller. The events concerning Willa's father are resolved very early on, and the rest of the book is about Willa dealing with latent problems concerning her mother, stepfather, and stepsiblings, as well as problems of her own.
Why it didn't work for me: I picked this up because I thought it would be a thriller, and it wasn't. But even when I reassessed it as a family drama, the book still failed. I've seen other readers mention they thought the writing here was strong, but I felt it was pretty weak. It was mostly tell and almost no show, so despite the short length, I slogged through it. Because of this, I never felt the suspense near the beginning, and I never felt that anything was at stake in the rest of the book. All subplots felt underdeveloped and I didn't get a feel for any of the characters beyond "She's the nice one," "She's the selfish one," and so on.
Who might enjoy it: I'll be honest and admit that family dramas are really not my thing. Readers interested in the unique problems blended families face may enjoy this one, but they'll have to get past the poor execution.
When the Sea is Rising Red by Cat Hellisen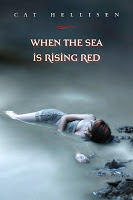 What it's about
: Felicita is a High-Lammer, a noble from a powerful house. Her best friend, Ilven, has just become engaged to a noble from another house. Ilven is so distraught over the prospect of marrying a stranger and the changes it will cause in her life that she commits suicide – she jumps off a cliff into the sea. Soon, Felicita is faced with the same prospect, but rather than kill herself, she fakes her death and runs away. She falls in with a group of lower-class Hobs and becomes entangled with their leader, Dash. Dash has plans for the city – and it involves dangerous magic called up from the sea, magic somehow caused by Ilven's death.
Why it didn't work for me: I thought the world-building was too confusing. What are Hobs? What are Lammers? Why are they called that? What exactly do the houses do? How does magic work, and how exactly was the magic from the sea called? I could tell that Hellisen was really trying to create a unique world, but I mostly felt left in the dark. Aside from that, I had problems with Felicita. She makes the decision to run away from home, but after that she's very passive. Most of the book involves her simply observing others or being coerced into going places. Near the end, she makes an active decision, but it doesn't have motive. This is also a book I firmly feel should have been written in past tense instead of present tense.
Who might enjoy it: The writing is often lovely, and it makes for a spooky, atmospheric read. Readers who are drawn to that sort of tone may enjoy this one. I'd also recommend it to readers looking for a unique fantasy world, as long as they don't mind not understanding a lot of it.
Review copies of Blood Wounds and When the Sea is Rising Red received from the publishers. Texas Gothic borrowed from my local library. Texas Gothic and Blood Wounds are available now, and When the Sea is Rising Red will be released February 2012.