I wrote about my experience at the
Texas Book Festival last year
, and I was fortunate enough to be able to attend this year as well. The weather was almost perfect – slightly cloudy, a little breezy, and only too hot when you couldn't find shade. The House and Senate chambers were open once again (a plus), although security gates and guards were still placed at each of the four entrances. The security lines at some points during the day were so long they stretched outside, down the steps, and onto the sidewalk. I really do miss being able to walk right into the Capitol building (my favorite building, as I mentioned before).
Despite that, this year's experience was rich and rewarding. Here's some highlights.
Saturday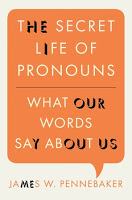 I started the day off with a nerd panel:
The Secret Life of Pronouns
with James Pennebaker in the Capitol Extension. Pennebaker is a psychologist who became drawn to how people's use of pronouns relates to their personalities. A few interesting tidbits: women tend to use "I" more frequently than men; men tend to use "we" more frequently than women; the more frequently a politician uses the word "we," the less well-regarded he is by voters, and conversely, the more frequently a politician uses the word "I," the more well-regarded he is. He also gave us some analysis of Barack Obama's speaking style, and I'll never listen to him speak in the same way again.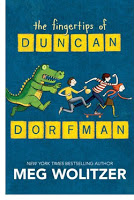 Next up was "Playing With Your Fiction" with Meg Wolitzer and Louis Sachar. I got to nerd out a little since Wolitzer's book,
The Fingertips of Duncan Dorfman
, is about a kid who goes to a Scrabble competition, and typically, I'm a big Scrabble fan. There were a few interesting moments, but overall I felt this session lacked the energy and interest that I expected. Sachar was there to speak about
The Cardturner
, but the kids in the audience only wanted to talk about
Holes
. Something I did appreciate about this session was each author had a chance to read an excerpt from the book, and Sachar did somehow find a way to make the game of Bridge interesting. Both Sachar and Wolitzer said they don't read kids' books, which I found very surprising (and a little disappointing).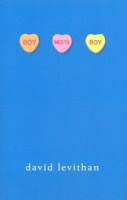 We got some lunch and wandered the tents before heading to hear Jay Asher, Ellen Hopkins, David Levithan, and Jessica Lee Anderson talk about book challenges. The most interesting parts of this panel were the stories of the author's first or most memorable book challenges. David Levithan shared the time when people showed up at a library he was speaking at to protest
Boy Meets Boy
with picket signs and everything. Most of the conversation was preaching to the choir, but the four authors had great camaraderie and were cracking jokes, so it was lots of fun.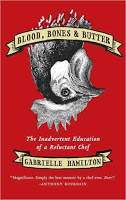 The last author session of the day that I chose to attend was Gabrielle Hamilton's Blood, Bones and Butter. Luckily, my boyfriend Matthew had read the book and filled me on its contents, because otherwise I would have been totally lost. The moderator did not address what the book was about and conducted the session as if the audience had already it. It mostly just confused everyone. That said, Hamilton was a good speaker and had some interesting thoughts to share about food television ("Won't you come to my restaurant even if I'm not on tv?").
I had planned on going to the Texas State Cemetery to hear all of the festival's YA authors talk about their books at 9 PM, but instead I chose to head home, eat Chinese food, and have a drink. I'm sure it was an awesome session, but I'm an old woman at heart and the prospect of a 45 minute program just wasn't enough to get me out of the house (and make the 60+ minute drive) again.
Sunday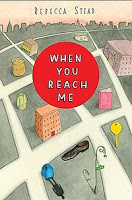 Sunday started off with a fantastic session with Newbery winners Rebecca Stead and Kate DiCamillo. Stead shared that she got the idea for the time-travel aspect of
When You Reach Me
from a story in the New York Times
about a man with amnesia
. She also mentioned that DiCamillo's books were part of her inspiration for writing for kids. As in all the best sessions, there was a lot of laughter. DiCamillo loved the spotlight, and the moderator actually ended the session by saying, "I'd like to thank our moderator, Kate DiCamillo."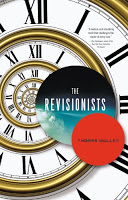 Next up was a panel with four fantasy/science fiction writers for adults: Charles Yu, Thomas Mullen, Erin Morgenstern, and Lev Grossman. The TBF likes to give themes to their panels, and the theme for this one was the tension between literary fiction and genre fiction. The four panelists were all pretty cool with being called genre writers, so the theme felt a little forced. The lack of pretension was refreshing. Lev Grossman is a huge Harry Potter fan and actually mentioned how he did not in any way intend his book to be a critique of Rowling's. Also, two of the panelists wrote books about time travel. Awesome.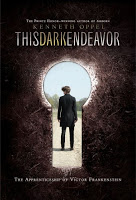 We headed back down to the Extension to see Kenneth Oppel speak. He read a little bit from
This Dark Endeavor
(it made me want to finally start my copy) and shared how his first book was published at age 18. Evidently he had been writing a book – like a lot of teenagers do – without any real intention of publishing it. A friend of his family's knew Roald Dahl and decided to show Oppel's book to him. Dahl liked it, the book got an agent, then it got a publisher, and thus began Oppel's career. He actually refused to tell the audience what the title was, but
Wikipedia tells me
it's probably
Colin's Fantastic Video Adventure
. The funny thing about this tidbit is that he only told the audience this story after being prompted by a stupid question (yes, they do exist). A man had walked in about half an hour late and started his question with, "So this is your first book?" Oppel's reply: "No, it's my 27th, but close."
I'm actually really disappointed by how sparsely attended Oppel's session was – the man came all the way down from Canada, after all. He was a great speaker and his books are popular with kids as well as being critically acclaimed. I think it was because he was relegated to late Sunday afternoon, a dead zone for TBF.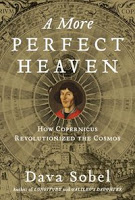 We closed out our TBF experience with some Amy's ice cream and a talk by Dava Sobel, author of
A More Perfect Heaven
, in the House Chamber. She talked about Copernicus' life and her research, as well as her visit to Poland to see the original handwritten manuscript of De revolutionibus. Evidently very few people get to see it in person, but she was allowed, and she told the audience of how she looked at the page where a hole had been made in the paper because the writer had used a compass to draw several concentric circles. It's just the detail book nerds love.
Final Thoughts
Overall, I was pleased with the quality of the audience's questions. Many times, audience members get up to speak and instead of asking an interesting question, they relate a personal story, make a statement about the author's books, ask a question that was already answered in the presentation, or are simply incoherent. The audience this time did themselves proud, with the notable exception of the man in Kenneth Oppel's session.
I noticed that this year's festival seemed to attract fewer people, despite the beautiful weather and big-name authors. It was probably due to the record number of festivals going on that weekend in Austin (I think there were at least five in addition to the TBF). Still, many of the sessions were packed and the tents were full of book-buyers. I'll definitely be heading back next year.