A few of my recent reads, mini-review style:
The Son of Neptune by Rick Riordan: No one can deny that Rick Riordan can write. His scenes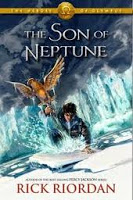 are humorous, his characters are vivid and flawed, and his research is impeccable. This book even featured the return of Percy Jackson, who finds himself at Camp Jupiter, Camp Half-Blood's Roman counterpart, strangely without his memory. However, this book just seemed a bit too slow and bloated for me–too long by about 100 pages.


Habibi by Craig Thompson: A gorgeous melding of illustration, story, history, religion, identity, guilt, repentance, and love. Two refugee slaves are separated, then find their way back together, navigating their unique relationship in a world of corruption, desperation, and poverty. Stunning illustrations and a multi-layered tale. I'm looking forward to picking up Thompson's Blankets soon.
Circle of Fi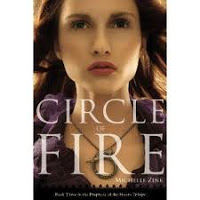 re by Michelle Zink: A lush, beautifully written conclusion to the Prophecy of the Sisters trilogy. Zink has the ability to make both the assumed villains and the supposed heroes multi-layered, and her depiction of the Lia/Alice relationship is brought to a satisfying close. Zink's prose is gorgeous and her words truly evoke the novel's Gothic setting.
White Cat by Holly Black (narrated by Jesse Eisenberg): I f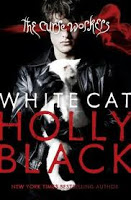 irst picked this up in print last year and couldn't get into it. Yet Jesse Eisenberg's narration truly pulled me into this original story of Cassel Sharpe, teenage con-man and the only member of his family who isn't a curseworker (persecuted and feared members of society who can alter your emotions, luck, or even form with a single touch). Yet he does suffer from the guilt of knowing that he killed his childhood best friend, Lila. He can't remember anything about the murder, but just recalls looking down at her body, at the blood. But when a white cat shows up, Cassel starts to suspect that he is part of something bigger than himself—that he is the one being conned. Eisenberg's voice is the perfect mixture of knowing, awkward, and sheepish, and Black's plot is original and inventive, with plenty of memorable characters, twists, and turns.