Summer hasn't been my best reading time this year, it seems, but I have been enjoying a lot of different kinds of books. Here's a peek at my small stack of current reads, Twitter style! If you've read any of these, I'd love to hear what you think.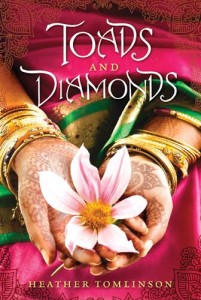 Toads and Diamonds by Heather Tomlinson: This fairy tale retelling set in India is one of the two books in my bracket for nerds heart ya judging. Slow and a bit overwritten for me.
American Wasteland by Jonathan Bloom: Adult non-fiction to satisfy my obsession with eating healthy and well. I love these sorts of books, but I fear they make me more obsessed.
Where Things Come Back by John Corey Whaley: This contemporary debut ya came out earlier this spring and slipped my radar. Set in the south, this coming-of-age tale sounds up my alley.
Hooked by Catherine Greenman: I haven't read a story about a pregnant teen in a while. This debut looks good. Preg stories are becoming popular again. Hate the cover.
The Boyfriend List by E. Lockhart: One of my teens recommended I read this one, and since I send her home with piles, I can at least read one of her choices.
Can I See Your ID? True Stories of False Identities by Chris Barton: False identities fascinate me. This teen non-fiction is a new release and one I hope to book talk this fall. Lots of built in appeal.