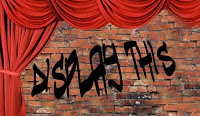 This is the last installment of our around the world Display This series, and we're making our final stops in Asia and in South America (since there is a real lack of ya lit set there). We've already been to Australia/New Zealand, Canada and Mexico, Europe, Africa, and the Middle East. As usual, selections are not all-inclusive, and they're limited to one book per author (kind of) and firsts in series that are sequential. Some countries, like India, have a wealth of books set in it, and I've limited selections to just a few. These books are easily accessible in the United States. All are fictional titles, and covers and descriptions come from World Cat. If you can think of other titles that fit, share in the comments! Without further ado, here we go.
Trash by Andrew Mulligan (Philippines): Fourteen-year-olds Raphael and Gardo team up with a younger boy, Rat, to figure out the mysteries surrounding a bag Raphael finds during their daily life of sorting through trash in a third-world country's dump.
Heart of a Samurai by Margi Preus (Japan): In 1841, rescued by an American whaler after a terrible shipwreck leaves him and his four companions castaways on a remote island, fourteen-year-old Manjiro, who dreams of becoming a samurai, learns new laws and customs as he becomes the first Japanese person to set foot in the United States.
Blood Ninja by Nick Lake (Japan): When Taro's father is murdered he is rescued by a mysterious ninja. With his best friend and their ninja guide, Taro gets caught in a conflict for control of imperial Japan. As Taro trains to become a ninja, he becomes less sure that he wants to be one. But when his real identity is revealed, it becomes impossible for Taro to ignore his destiny.
Now and Zen by Linda Gerber (Japan): American teenager Nori Tanaka has never thought much about her Japanese heritage, but when she travels to Japan for a summer academic program to escape from her parents' impending divorce, she discovers a new way of looking at both herself and the world.
The Fetch by Laura Whitcomb (Russia): After 350 years as a Fetch, or death escort, Calder breaks his vows and enters the body of Rasputin, whose spirit causes rebellion in the Land of Lost Souls while Calder struggles to convey Ana and Alexis, orphaned in the Russian Revolution, to Heaven.
The Diamond Secret by Suzanne Weyn (Russia): Nadya is a mischievous kitchen girl in a Russian tavern. Having nearly drowned in the Iset River during the turmoil of the Revolution, she has no memory of her past and longs for the life she cannot remember. Then two young men arrive at the tavern and announce that Nadya's long-lost grandmother has sent them to find her. Yearning for family and friendship, she agrees to accompany them to Paris for the joyful reunion. Nadya eagerly embarks on her journey, never dreaming it will be one of laughter, love — and betrayal.
Toads and Diamonds by Heather Tomlinson (India): A retelling of the Perrault fairy tale set in pre-colonial India, in which two stepsisters receive gifts from a goddess and each walks her own path to find her gift's purpose, discovering romance along the way.
Climbing the Stairs by Padma Venkantraman (India): In India, in 1941, when her father becomes brain-damaged in a non-violent protest march, fifteen-year-old Vidya and her family are forced to move in with her father's extended family and become accustomed to a totally different way of life.
Secret Keeper by Mitali Perkins (India): In 1974 when her father leaves New Delhi, India, to seek a job in New York, Ashi, a tomboy at the advanced age of sixteen, feels thwarted in the home of her extended family in Calcutta where she, her mother, and sister must stay, and when her father dies before he can send for them, they must remain with their relatives and observe the old-fashioned traditions that Ashi hates.
Lucky T by Kate Brian (India): Carrie gets upset when her mother gives her lucky T-shirt to Help India, now she's only having bad luck, so she decides to travel halfway around the world to get her lucky shirt back.
Karma by Cathy Ostlere (India): In 1984, following her mother's suicide, 15-year-old Maya and her Sikh father travel to New Delhi from Canada to place her mother's ashes in their final resting place. On the night of their arrival, Prime Minister Indira Gandhi is assassinated, Maya and her father are separated when the city erupts in chaos, and Maya must rely on Sandeep, a boy she has just met, for survival.
Bamboo People by Mitali Perkins (Burma): Two Burmese boys, one a Karenni refugee and the other the son of an imprisoned Burmese doctor, meet in the jungle and in order to survive they must learn to trust each other.
A Million Shades of Gray by Cynthia Kadohata (Vietnam): In 1975 after American troops pull out of Vietnam, a thirteen-year-old boy and his beloved elephant escape into the jungle when the Viet Cong attack his village.
Wild Orchid by Cameron Dokey (China): After disguising herself as a boy to join the Chinese army, Mulan returns home only to face an arena that frightens her more than any battlefield–the royal court where she must honor her family through marriage.
Great Call of China by Cynthia Liu (China): Sixteen-year-old Cece travels to China in an attempt to discover her roots and possibly find out about her birth parents.
Chenxi and the Foreigner by Sally Rippin (China): When Anna travels to Shanghai to study traditional Chinese painting, she immerses herself in the local culture. She spends time with Chenxi, the good-looking and aloof classmate who is her student guide, and soon realizes that it is harder to escape being a wai guo ren–a foreigner–than she expected. When she unwittingly draws the attention of officials to Chenxi and his radical artist friends, she must face the terrible price of her actions.
Dragons of Darkness by Antonia Michaelis (Nepal): Two boys from very different backgrounds are thrown together by magic, mayhem, and a common foe as they battle deadly dragons in the wilderness of Nepal.
Peak by Roland Smith (Nepal): A fourteen-year-old boy attempts to be the youngest person to reach the top of Mount Everest.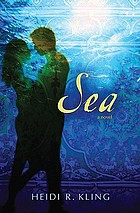 Sea by Heidi Kling (Indonesia): Despite recurring nightmares about her mother's death and her own fear of flying, fifteen-year-old Sienna accepts her father's birthday gift to fly to Indonesia with his team of disaster relief workers to help victims of a recent tsunami, never suspecting that this experience will change her life forever.
South America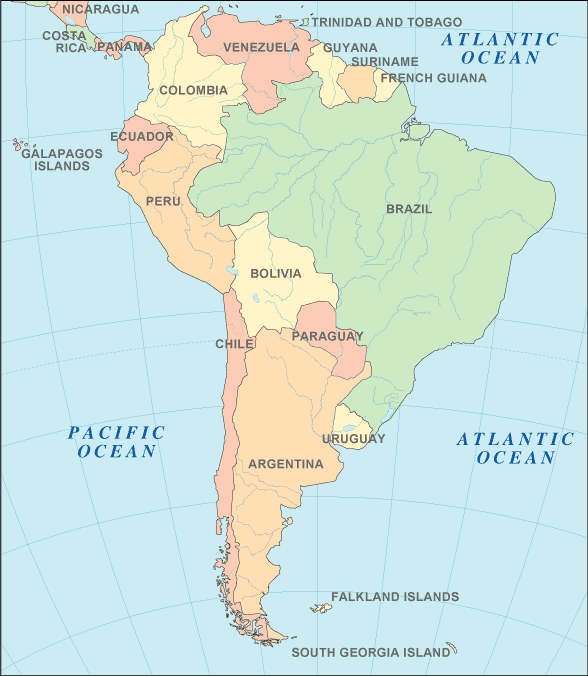 South America as a setting seems to be lacking in the young adult world, so any additional titles you know of, please share. I'd like to see more down here!
Violet by Design by Melissa Walker (Brazil): Despite her intentions to give up runway modeling, eighteen-year-old Violet is lured back by the promise of travel to Brazil, possibly Spain and France, and, after seeing her best friends off to college, embarks on an, often exciting, often painful, international adventure.
Croutons for Breakfast by Kathy Wierenga (Venezuela): This book is the seventh installment of the "Brio Girls" series. Hannah and Jacie both undergo personal transformations as God reveals Himself to them in new ways on a Brio missions trip to Venezuela.
Boy Kills Man by Matt Whyman (Colombia): Two thirteen-year-old boys, blood brothers and best friends, get drawn into a dangerous, violent world on the streets of a troubled Columbian city.
City of the Beasts by Isabelle Allende (Chile): When fifteen-year-old Alexander Cold accompanies his individualistic grandmother on an expedition to find a humanoid Beast in the Amazon, he experiences ancient wonders and a supernatural world as he tries to avert disaster for the Indians.
Exposure by Mal Peet: Paul Faustino, South America's best soccer journalist, reports on the series of events that hurl Otello from the heights of being a beloved and successful soccer star, happily married to the pop singer Desdemona, into a downward spiral, in this novel loosely based on Shakespeare's play, Othello.