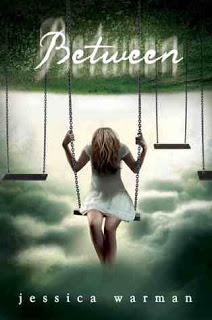 Elizabeth Valchar is celebrating her 18th birthday on a yacht with a few of her friends, including her boyfriend. They have a little alcohol, a little weed, and she falls asleep happy. Then she's woken in the middle of the night by a thumping noise against the side of the boat. To her horror, Liz sees that it's her – her own body, drowned in the sea.
Liz is dead, and the only person to keep her company in this strange between place is Alex, a classmate of hers who was killed in a hit and run accident earlier in the year. Alex has been existing – if you can call it that – in this place for awhile, and he's learned how it works. They can drift in and out of each other's memories, and by doing so, they can piece together the events that led up to each of their deaths.
By moving through Liz's (and occasionally Alex's) memories, a picture of Liz forms. She is pretty, popular, rich, and not terribly nice. She and her group of friends treat Alex and others like him – the unpopular, the awkward, the poor – shamefully. It's nothing personal, just how things are. But despite Liz's privileged status, we see that she wasn't happy in her life, either. She had been running insane amounts each day and been eating less and less. People worried she was following in her mother's footsteps, who suffered (and died) from anorexia.
But Liz's problems extended beyond just the eating disorder. Something happened that led to her death, something most likely connected to Alex, and with Alex's help, Liz will figure out what it is – and by doing so, hopefully enable her killer to be caught and Liz and Alex to move on from this between place they inhabit.
If this all sounds very familiar to you, don't worry – it should. The premise is nearly identical to Amy Huntley's
The Everafter
, which was a Morris honoree in 2010. It's also got a lot in common with Lauren Oliver's
Before I Fall
– mean girl dies and must investigate a mystery. It's not a very original concept, and the mystery itself isn't difficult to figure out (I deciphered both aspects of it hundreds of pages before Liz did).
Despite those strikes against it, Between is highly engaging, and I credit Warman's writing for that. Her language flows and she's created a great character in Liz. She starts out like your stereotypical mean girl, but like in all good books, she grows (despite being dead). And we as readers see that she maybe she wasn't so two-dimensional in the first place. People aren't easy, they can't be pigeonholed, and Liz is no different. In that respect, the book is as much an education for the reader as it is for Liz.
Warman is less successful with Alex. He is vital to the story, and he needs to be present to move the plot along, but that's all he is: a device. I never felt like I knew Alex beyond his role as a clue for Liz. This is Liz's story, so this fault doesn't cripple the book entirely, but it does weaken its impact.
Even though the mysteries behind Liz's death and Alex's presence in the between place with her are easy to solve, there are a number of other subplots that keep the reader's interest. What secrets does Liz's family keep? Why had she been running so much? Liz has the unique privilege of seeing how her friends and family react to her death, which is riveting – who hasn't thought about how their own loved ones would react to their death at some point? So although the mystery wasn't really much of a mystery, there was enough here to keep me up late at night to finish the book.
Warman also develops a good dynamic between Liz and her friends on the yacht, particularly her boyfriend and her stepsister. The relationships between the characters are believable, and Warman convinces the reader to care deeply about Liz, despite her many flaws. That's the mark of a good writer.
Warman's writing really carries this story. The central plotline isn't original, but the writing is good enough to make it worth the read anyway. That's not really a rousing recommendation, but I do think it speaks rather well for Warman's skill at her craft.
Review copy picked up at TLA. Between goes on sale August 2.