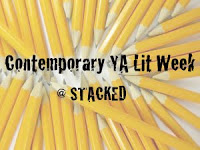 While Kelly has been covering YA Contemporary Lit this week, I thought I'd chime in with a list of my favorite middle-grade contemporary reads. Much like with YA lit, contemporary reads, quiet reads, and real-life reads often get pushed to the wayside in middle-grade fiction, with readers and publishers concentrating on and flocking to fantasy books. Even when I was brainstorming this post, I had to eliminate some of my favorite MG reads because they were either magical (or, in the opposite direction, historical). In the end, this is my list, which concentrates mainly on books published recently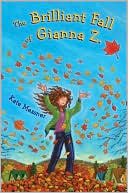 .
1. The Brilliant Fall of Gianna Z. by Kate Messner
Perhaps one of my favorites ever. Messner, herself a middle-school teacher, perfectly captures the worries, fears, school and family life of Gianna Z., a seventh-grader struggling to complete her mandatory leaf collecting/identification project while juggling cross-country and her ailing grandmother. Plain warm-hearted fun. Messner's Sugar and Ice is also highly recommended.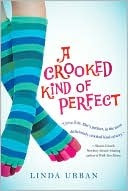 2. A Crooked Kind of Perfect by Linda Urban
All Zoe wants to do is learn to master the piano so she can play at Carnegie Hall one day. But when her Dad buys her an organ instead, she doesn't know how to deal. Add this to the fact that her Dad is afraid to leave the house, her Mom is always at work, and a really, really weird boy is desperate to be her friend, and Zoe doesn't know what to do! Can Zoe learn what perfect actually is? Poignant, heartfelt, and moving.
3. The Pend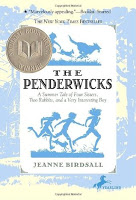 erwicks: A Summer Tale of Four Sisters, Two Rabbits, and a Very Interesting Boy by Jeanne Birdsall.
Already considered a modern classic, this tale of the four Penderwick sisters and their widowed father reminds me of classics of my youth, such as Anne of Green Gables and The Secret Garden. When the Penderwick family decides to take a vacation, the four girls become friends with a local boy, whose incredibly strict mother balks at the girls' rambunctious nature. Rosaline, 12, Skye, 11, Jane, 10, and Batty, 4, are all unique personalities with their own individual storylines, storylines that weave together seamlessly to create a charming whole. Birdsall has also come out with two sequels, The Penderwicks on Gardam Street, and (recently published), The Penderwicks at Point Mouette.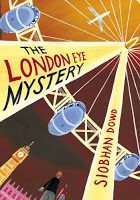 4. The London Eye Mystery by Siobhan Dowd
I recently reviewed the
audio production
of this book, where I went into much more detail. When Kat and Ted's cousin Salim comes to visit them, they are shocked when he climbs into the London Eye to take a solo ride…and never exits! What follows is an investigation featuring Ted's unique way of seeing the world. While he is on the autism spectrum, Ted's specific diagnosis is never mentioned, and he simply sees himself as having a "disorder." Yet it is these unique insights of Ted's that lead to Kat and Ted eventually discovering the truth behind their cousin's disappearance in a fascinating mystery/character study.
5. Penny Dre
adful by Laurel Snyder
I named this one of my
Favorite Reads of 2010
, and this book still lingers in my memory, as it is so magical and enchanting. Snyder creates a character to fall in love with in Penny, the young girl who can not help but wish it was magic that caused her family to move from a large, lonely house in the city to an inherited property in Tennessee when her father abruptly quits his job. As the family interacts with a large, quirky cast of characters, the reader is witness to the true power of friendship, love, and determinati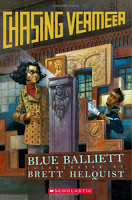 on.
6. Chasing Vermeer by Blue Balliett
The first in Balliett's trilogy of books featuring amateur sleuths Petra and Calder, who live in Chicago and get caught up in a mystery when a priceless Vermeer painting, The Lady Waiting, is stolen as it is being transported to Chicago's Art Institute. Filled with codes, clues, facts, both current and historical, and tons of puzzle pieces that are somehow reassembed at the novel's conclusion, this book is just plain smart. Reluctant readers will appreciate the illustrations, while mystery lovers will love figuring out clues with the twosome. Balliet's follow-ups, The Wright 3 and The Calder Game, are also highly recommended.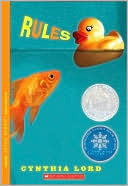 7. Rules by Cynthia Lord
Twelve-year old Catherine's life is filled with rules. Not for herself, but for her younger brother David, who has autism. All Catherine wants is to be normal. But that's hard when dictates like "no toys in the fish tank" and "chew with your mouth closed" are necessary all the time. But one day, when at David's occupational therapy appointment, Catherine meets Jason, a patient with cerebral palsy, who becomes a true friend, little by little. As they learn to communicate through drawings and pictures, she struggles with some awful thoughts she herself is having and discovers the true meaning of friendship. Touching, honest, and straight-forward.
8. Smile by Raina Telegemeier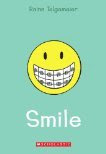 When sixth-grade Raina trips and falls, in the process injuring her two front teeth, she doesn't know the dental saga she's in for. Based on the author's own childhood, this graphic novel is sure to resonanate with anyone who's suffered braces, headgear, or retainers. Mixed up with the dental work, however, is still the reality of junior high: boys, family, friends, even a natural disaster. The bright, vivid illustrations are eye-catching, and the story is both compelling and relatable.
10. Love, Au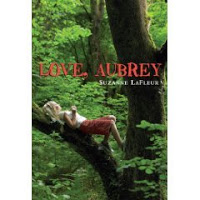 brey by Suzanne LaFleur
Oh, man, is this a tearjerker! But a good one! Audrey is only 11-years old, but a family tragedy has left her absolutely on her own. Her only option is to go live with her grandmother in Vermont, to try to understand what has happened to her, to heal, and to move on with her life. Along Audrey's journey, as she makes a new friend and starts to become more comfortable with her grandmother, she absolutely endears herself to the reader, leaving the ending, and Audrey's big decision, the exact definition of what a book's climax should be. Aubrey absolutely works her way into your heart
11. Emma-Jean Lazarus Fell Out of a Tree by Lauren Tarshis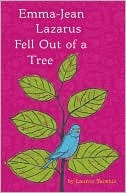 Emma-Jean Lazarus, a seventh-grader at William Gladstone Middle School, is definitely smart. But she's definitely odd, too. She doesn't understand why the other middle-school girls behave the way they do, and they don't understand why Emma-Jean can't quite understand what the social scene is all about. But when she chooses to comfort Colleen Pomerantz, who is crying over a friend's betrayal, Emma-Jean is suddenly thrust in the middle of things. Suddenly she has friends, and is no longer on the outskirts. But will her awkwardness ruin the first real friendship she's ever had? This book perfectly captures the awkwardness of middle-school, the fear we have that our friends are deserting us, and with what it's like to be different. I ached and rooted for Emma-Jean.
12. The Stra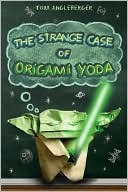 nge Case of Origami Yoda by Tom Angleberger
Tommy and the other boys in school just think that Dwight is plain strange. But how to explain the origami finger puppet Dwight made, the one that looks just like Yoga and is strangely accurate at the predicting the truth about their classmates? Mixing text, notes, and hand drawings, in the style of Diary of a Wimpy Kid, this book is hilarious and very accessible, especially for reluctant readers.
Do you have opinions on these books? I'd love to hear about them in the comments, along with any other suggestions for fantastic middle-grade contemporary reads.