One of my favorite under-the-radar releases of 2010 was Kay Cassidy's The Cinderella Society. When sixteen-year-old Jess Parker is invited to join the Cindys, a secret society dedicated to defeating the Wickeds, the mean girls of the world, she is swept into a world of secrets, makeovers, and self-improvement. But when the Wickeds strike back, Jess finds out a bit more about the powers that be behind the Cindys and the other girls who are falling to the wayside in this confrontation, ultimately having to decide whether she herself is meant to be a Cindy. The Cinderella Society is a total girl-power tale that encourages girls, as their tagline says, "to celebrate your strength, embrace your future, be extraordinary."
June 28th marks the paperback release of The Cinderella Society, and Kay has generously offered a signed copy of The Cinderella Society to one lucky reader (US only), along with a special Cinderella Society glass slipper bookmark!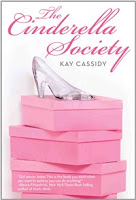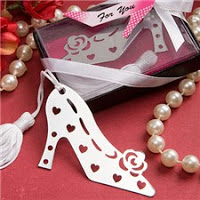 This contest will run until July 12, 2011.
Kay is a great advocate for teen literature and libraries, and is the founder and host of
The Great Scavenger Hunt Contest
reading program, a 100% free program for teen and youth librarians. This year-round programs features over 200 MG and YA authors who have each created 10-question trivia quizzes for their books. When kids and teens answer these questions and turn the quiz in to their librarians, they are then entered into a contest to win a $50 gift card to the bookstore of their choice (And their librarian doesn't walk away empty handed either!). It's a great, no-cost and low-effort way to get kids reading and to add another program to your library. There are currently over 800 participating libraries across the US and Canada, and the program has been featured in
VOYA, School Library Journal Teen,
and
Publisher's Weekly Children's Bookshelf
. Kay funds and runs the entire program herself as part of her
Pay It Forward
outreach platform to give back to libraries and keep kids reading!
Thanks again to Kay Cassidy for the fantastic giveaway!