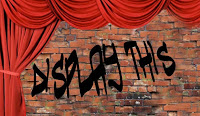 Another installment of Display This for this week, and this time, we're taking a trip north and south of the United States — we're heading to Canada and then down to Mexico. We've already been to Africa, the Middle East, Europe, and Australia/New Zealand. There are tons of books set in these locations, so limiting was difficult, but as in other posts, the parameters include books set primarily in these countries, limiting to first books in a series, limiting to fictional titles, and limiting to one book per author. All of these books are ones available easily in the US, as well. Descriptions come from WorldCat, since there are many titles I've not personally read. As always, feel free to steal my list for your own use (just credit me) and please chime in with other titles that fit the bill.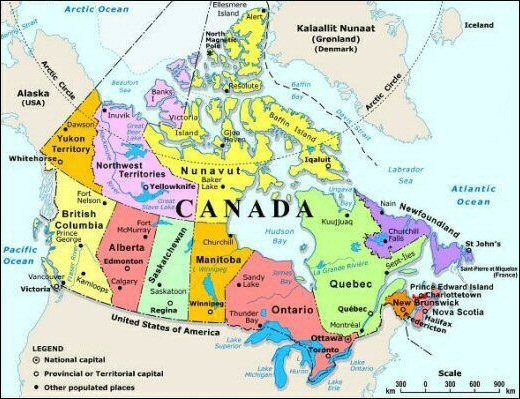 First stop: Canada!
Boys, Bears, and a Serious Pair of Hiking Boots by Abby McDonald: Seventeen-year-old Jenna, an ardent vegetarian and environmentalist, is thrilled to be spending the summer communing with nature in rural Canada, until she discovers that not all of the rugged residents there share her beliefs.
Half Brother by Kenneth Oppel: In 1973, when a renowned Canadian behavioral psychologist pursues his latest research project– an experiment to determine whether chimpanzees can acquire advanced language skills– he brings home a baby chimp named Zan and asks his thirteen-year-old son to treat Zan like a little brother.
Maybe Never, Maybe Now by Kimberly Joy Peters: Sixteen-year old Caitlyn wants to forget the abusive relationship with her ex-boyfriend, but she is still dealing with the psychological damage. When she and best-friend Conner become exchange students to Quebec, she thinks this may help her start afresh. But she is still plagued by her fears and insecurities.
Lure by Deborah Kerbel: Max Green's parents have just uprooted their family from Vancouver to the suburbs of Toronto, he has no friends, everybody at his new high school is ignoring him, and he's in love with an older girl who's completely out of his league. When Max discovers a local library rumored to be haunted by ghosts, he's immediately drawn to it. With the help of some cryptic messages, he pieces together the identity of the teenage ghost and the mysterious chain of events that have connected its spirit to the building for over a century.
The Uninvited by Tim Wynne-Jones: After a disturbing freshman year at New York University, Mimi is happy to get away to her father's remote Canadian cottage only to discover a stranger living there who has never heard of her or her father and who is convinced that Mimi is responsible for leaving sinister tokens around the property.
If You Live Like Me by Lori Weber: Cheryl's unhappiness builds with each move as her family travels across Canada while her father does research for a book, and by the time they reach Newfoundland, she is planning her escape, but events cause her to re-examine her feelings.
Bonechiller by Graham McNamee: Four high school students face off against a soul-stealing beast that has been making young people disappear from their small Ontario, Canada, town for centuries.
Mud Girl by Alison Acheson: Aba Zytka Jones lives with her dad in an odd little house that hangs over the Fraser River. Her mom took off a year ago. In his own way, so did her dad. She doesn't fit in, never has, and she has questions.
The Braid by Helen Frost: Two Scottish sisters, living on the western island of Barra in the 1850s, relate, in alternate voices and linked narrative poems, their experiences after their family is forcibly evicted and separated with one sister accompanying their parents and younger siblings to Cape Breton, Canada, and the other staying behind with other family on the small island of Mingulay.
The Edge by Ben Bo: A teenaged gang member accused of various crimes finds redemption working and snowboarding at a ski lodge in the mountains surrounding Canada's Glacier National Park.
Free as a Bird by Gina McMurchy-Barber: Ruby Jean Sharp comes from a time when being a developmentally disabled person could mean growing up behind locked doors and barred windows and being called names like "retard" and "moron." Born with Down's syndrome, Ruby Jean is lovingly cared for by her grandmother. But after Grandma dies when Ruby is eight, her mother takes her to Woodlands School in New Westminster, British Columbia, and never comes back. It's here in an institution that opened in 1878 and was originally called the Provincial Lunatic Asylum that Ruby Jean learns to survive isolation, boredom, and every kind of abuse. Just when she can hardly remember if she's ever been happy, she learns a lesson about patience and perseverance from an old crow.
Tripping by Heather Waldorf: Escaping a dull summer, Rainey Williamson joins a school-sponsored eight-week road trip across Canada. Up for the challenge, Rainey, who has worn an artificial leg since birth, discovers that her long estranged mother is alive and well in British Columbia, directly on the road trip route, and wants to see her.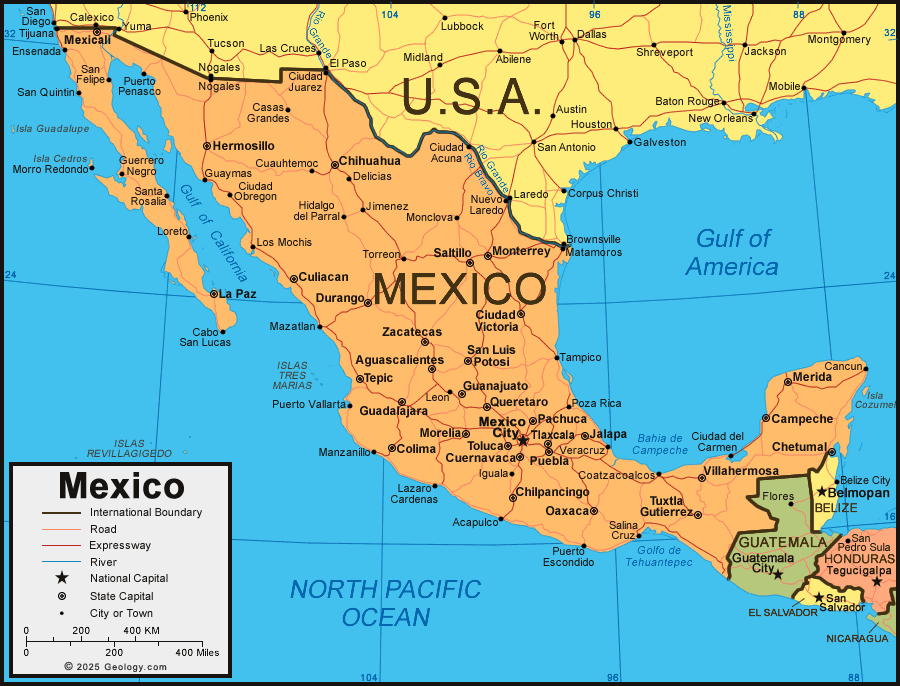 Now, we're heading south to Mexico!
The Heart is Not a Size by Beth Kephart: Fifteen-year-old Georgia learns a great deal about herself and her troubled best friend Riley when they become part of a group of suburban Pennsylvania teenagers that go to Anapra, a squatters village in the border town of Juarez, Mexico, to undertake a community construction project.
The Goldsmith's Daughter by Tanya Landman: In the golden city of Tenochtitlan, the people live in awe of Emperor Montezuma and in fear of blood-hungry gods. Under an ill-fated sky, a girl is born, facing a life of submission and domestic drudgery. But Itacate has a secret passion for goldwork, forbidden to women, and is forced to disguise her identity to protect herself and her family. When her city is shaken by Cortez's invasion, Itacate challenges fate, culture, and faith by crafting golden statues and pursuing the love of a man who should be her enemy.
Red Glass by Laura Resau: Sixteen-year-old Sophie has been frail and delicate since her premature birth, but discovers her true strength during a journey through Mexico, where the six-year-old orphan her family hopes to adopt was born, and to Guatemala, where her would-be boyfriend hopes to find his mother and plans to remain.
Feathered by Laura Kasischke: While on Spring Break in Cancun, Mexico, high-school seniors and best friends Anne and Michelle accept the wrong ride and Michelle is lost–seemingly forever.
La Linea by Ann Jaramillo: Miguel has dreamed of joining his parents in California since the day they left him behind in Mexico six years, eleven months, and twelve days ago. On the morning of his fifteenth birthday, Miguel's wait is over. The trip north to the border—la línea—is fraught with dangers. Thieves. Border guards. And a grueling, two-day trek across the desert. It would be hard enough to survive alone. But it's almost impossible with his tagalong sister in tow. Their money gone and their hopes nearly dashed, Miguel and his sister have no choice but to hop the infamous mata gente as it races toward the border. As they cling to the roof of the speeding train, they hold onto each other, and to their dreams. But they quickly learn that you can't always count on dreams—even the ones that come true.
Heart and Salsa (SASS series) by Suzanne Marie Nelson: Cat Wilcox is going to study abroad for the summer in Mexico with her best friend Sabrina, but Sabrina complicates matters by bringing along her boyfriend. Shock Point by April Henry: Fifteen-year-old Cassie Streng is determined to expose her stepfather after learning that he is giving a dangerous experimental drug to his teenaged psychiatric patients, but he sends her to a boot camp for troubled teens in Mexico in order to keep her quiet.