Some mini-reviews, Twitter-style, of what I've been reading and listening to lately!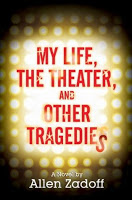 My Life, the Theater, and Other Tragedies by Allen Zadoff
In Adam's high school, the theater department is split right down the middle: the arrogant actors on one side, the nerdy techies on the other. But when Adam, a techie with a love for lights, falls for Summer, a new actress, he is torn between his friends and his heart. A quick read that falls a bit short of Zadoff's debut, Food, Girls, and Other Things I Can't Have, this book is nevertheless a wonderful depiction of a teen boy: his insecurities, fears, struggles, and aspirations.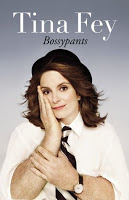 Bossypants by Tina Fey
A compilation of Tina Fey's musings on balancing career and motherhood, being a boss, comedy, and being a woman, this book was absolutely hilarious. Fey's true voice shone through, and her anecdotes were laugh out loud. Her comparisons of being a little bit skinny and a little bit fat were especially amusing–this woman is a great observer of society.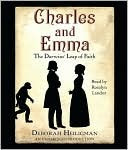 Charles and Emma: The Darwin's Leap of Faith by Deborah Heiligman
A charming audiobook covering the courtship and marriage of Charles Darwin and his wife, Emma, who clashed in their beliefs regarding natural selection and faith. Impeccably research
ed, Heiligman masterfully weaves together pertinent facts, quotations, and amusing anecdotes into a seamless narrative. Narrator Rosalyn Landor's British accent is perfect for
this production.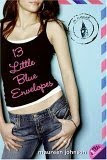 13 Little Blue Envelopes by Maureen Johnson
I finally picked this up after hearing so much hype over the upcoming release of The Last Little Blue Envelope. Following Ginny on her quest throughout Europe as she opens up her aunt's succession of notes to her is a blast, and Maureen Johnson's writing is engaging and amusing. The cast of supporting characters is well-fleshed out and three-dimensional, and Ginny's emotions are true-to-life. I started listening to this on audio during my commute and had to bring the print copy home on Friday so I wouldn't have to wait until the next week to finish it up!