Welcome to another edition of reviews Twitter-style: a brief description of my current reads in 140 characters or less (sometimes I fudge a few characters, but you can forgive me).
Print Books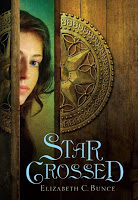 StarCrossed
Elizabeth Bunce
By the author of the first Morris winner, so I'm giving this one a shot, even though I didn't really care for her first book. Magic, complex world-building, and a plucky heroine.
Half the Sky: Turning Oppression Into Opportunity for Women Worldwide
Nicholas D. Kristof and Sheryl WuDunn
Depressing but also eye-opening account of women in the poorest areas and worst situations. I look forward most to the sections on how people like us can help.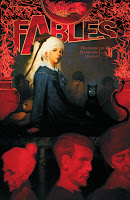 Fables Vol. 14: Witches
Bill Willingham
The latest in Willingham's comic book series doesn't disappoint, with a focus on a few of the more interesting characters (the witches). A bit too much exposition, but still satisfying.
Red as Blood, or Tales From the Sisters Grimmer
Tanith Lee
A collection of re-told fairy tales from one of my favorite authors. Edgy but not true horror (so far). The source material is sometimes difficult to determine, but I enjoy seeing how Lee re-works the familiar stories.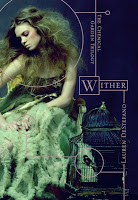 Wither
Lauren DeStefano
Another dystopia. Another trilogy. Girls die at 20, boys at 25. Girls sold into marriage and forced to pop out babies. Weak world-building and a too passive heroine weaken the tale, but it will satisfy diehard fans of the genre.
Audiobooks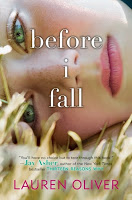 Before I Fall
Lauren Oliver
Mean girl dies and re-lives the same day over and over again, a la Groundhog Day minus the comedy. Terrific narrator, excellent writing, I'm actually enjoying a contemporary YA!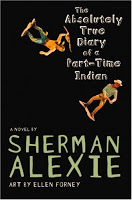 The Absolutely True Diary of a Part-Time Indian
Sherman Alexie
Yes, it really is as good as everyone says. The story – Indian boy leaves reservation to attend a white school – is a bit slight at times, but the narration (by Alexie himself) is wonderful and it's full of real humor.