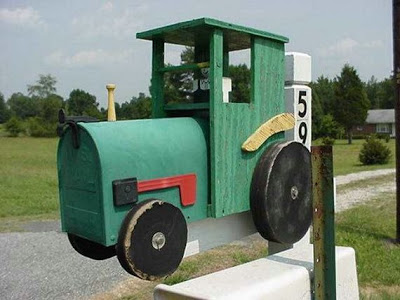 Welcome to the 16th installment of In My Mailbox, hosted by Kristi of The Story Siren. It's a weekly showcase of books received for review, purchased, or picked up from the library.
It's been a week, friends. We went from having a tornado on Monday to snow flurries on Tuesday. Such is life in Wisconsin. Fortunately, there were plenty of wonderful new arrivals this week to temper the weather.
For review:
Paper Daughter by Jeanette Ingold: I know this one kind of, and I'm still convinced the girl on the cover looks way too young for the target audience.
Flying Feet by James McCann: A sports novel. I know what to expect already since it's an Orca title.
Addicted to Her by Janet Lynch: The cover creeps me out. I've heard less-than-amazing things about this one, but my mind can be changed.
When the Stars Go Blue by Caridad Ferrar: I am so excited about this one. A story about performance with a Latina as the main character. I work in an area with a large latino/a population, so anytime a book looks appealing with a poc main character, I'm immediately drawn in.
Swoon at Your Own Risk by Sydney Salter: I read this one already and it didn't really work for me. It's a romance.
Wildthorn by Jane Eagland: A historical fiction.
The Education of Bet by Lauren Baratz-Logsted: Pretty excited for this one. I loved The Twin's Daughter.
Bought:
Bible Camp Bloodbath by Joey Cormeau: Read and LOVED this one. But please do not read it if you have a weak stomach or can't get a good laugh out of a huge body count.
From the library:
Bright Young Things by Anna Godbersen: Loved The Luxe and since I'm a big fan of the 1920s, I'm stoked about this one.
Gunn's Golden Rules by Tim Gunn: Tim Gunn might be one of the coolest people on television. He's fresh and realistic and yet always so darn positive.