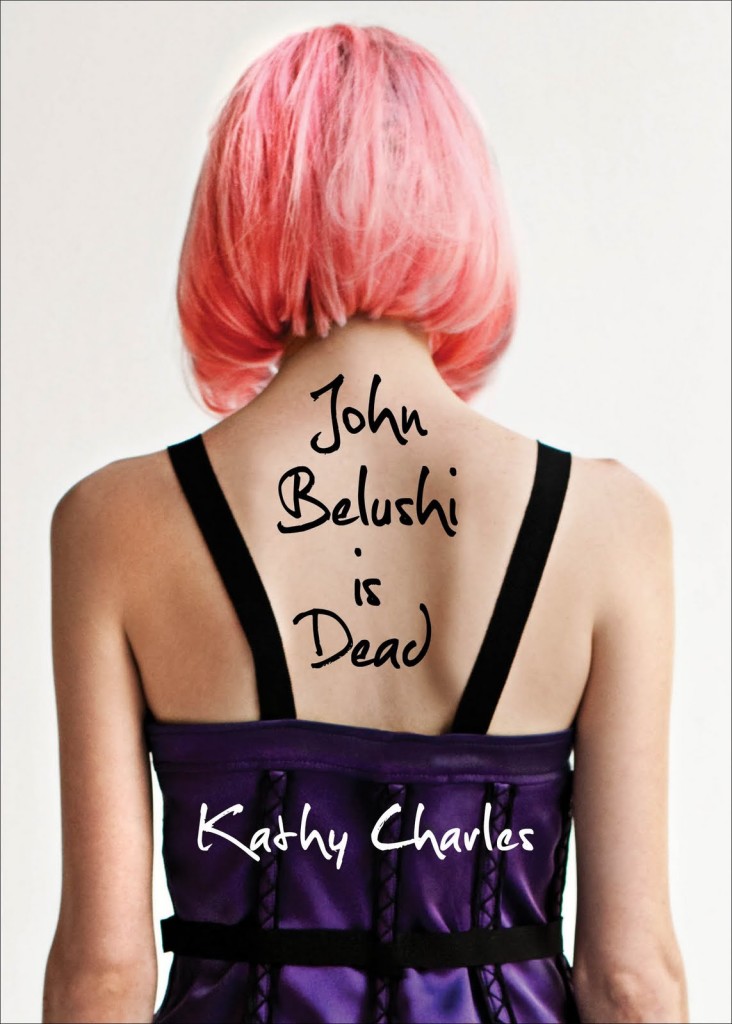 Hilda and Benji are best friends forever. Maybe. Their interests seem to match perfectly, as both have a passion for haunting the most notorious places in Los Angeles: sites where celebrities have been murdered or where celebrities have taken their own lives. This fascination, while dark, is actually quite therapeutic for Hilda, who has had a lot of loss in her young life. Her mother and father were killed in a car accident that almost took her life, too.
Everything changes, though, when the pair end up investigating a suicide in the apartment of an old man named Hank. Although initially put off by the two crazy kids, one with pink hair, knocking at his door and asking to take pictures of his bathroom, Hank agrees and it takes little time for Hilda to realize there's something special about this man. And soon after, he'll begin calling her and she'll find a connection with an adult in town.
Although Hilda and Hank begin growing closer, Hank's downstairs neighbor Jack becomes concerned and tries to break it to Hilda that Hank has a lot of secrets and history that should make her wary. It won't be until tragedy strikes Hank and Benji nearly kills himself that Hilda begins to understand her fascination with death means something deeper.
John Belushi is Dead was one of my favorite reads so far this year. This engaging, edgy, and boundary-pushing novel brings together the ideas of life and death in a city of lore and lust that just works. Hilda is a likeable character from the get go: we know she's had a tough life, living with her aunt because of the death of her parents, and we know she's a little wild, as seen from her romps around notorious LA places. She and Benji are quite a pair, and while outsiders to the rest of the world, they come into their own together and don't quite feel like outsides, recluses, or losers. In the end we will find out that Benji isn't quite what he seems, but since this story is told from Hilda's perspective, this is a realization we will come to with her.
After Hilda and Benji initially meet Hank, I couldn't help but draw the comparisons between this book and Paul Zindel's classic The Pigman. While they aren't perfect readalikes, I think that the quirky relationship building between generations is somewhat similar, and the realizations that happen between Hilda and Hank are similar to those John and Lorraine have with the Pigman.
Enter Jack.
Jack is the propulsion in this novel that really drives Hilda to think about who she is and what she loves. Her budding relationship with Hank is completely innocent, though much of it is based around death, much like her relationship with Benji. When Jack comes in and begins to push Hilda's perception about Hank, though, things change. Hank, as it turns out, has a greater history in the world than he's letting on, and it's one that revolves around death. Big death — something greater than the death of John Belushi or Chris Farley. No, this is the death that changes history, the world we live in, and Hilda.
Kathy Charles's novel was well paced and plotted, and the character development is absolutely spot on for me. That, in conjunction with the setting, came together to leave a not just a pretty story, but a strong message about life and living. This book published initially in Australia titled Hollywood Ending, and when it published in the US, the title changed to John Belushi is Dead. Both titles work, and they work for different reasons.
This is the kind of book I would hand off to fans of Perks of Being a Wallflower. The feeling of being an outsider and an insider simultaneously and the growth of the main characters are similar in both titles. Both push the boundaries of the reader's expectations, and both convey quite an important message without being books that are about delivering a message. The quirky factor will work for fans of Steffan Piper's Grayhound, Joe Nemo's Hairstyles of the Damned, and other similar titles.
Because of the issues brought up here and the edgy factors (and let me tell you – calling anything edgy really bothers me, but it's the best word to use here), this book is best for high schoolers and adult readers. This is the kind of book perfect for college students. While reading this title, I couldn't help but think of my best friend from college the entire time who would eat this up in no time. She's a huge fan of Francesca Lia Block, and I think it would be interesting to hand a book like this to a fan of hers. I suspect there would be a lot to like because of the language, the setting, and the character development. And of course, try this one who liked Zindel's classic. They aren't perfect readalikes, but the comparisons that could be drawn are great.
* Thanks to Kathy Charles for sharing this one with me. It's going to be passed around!